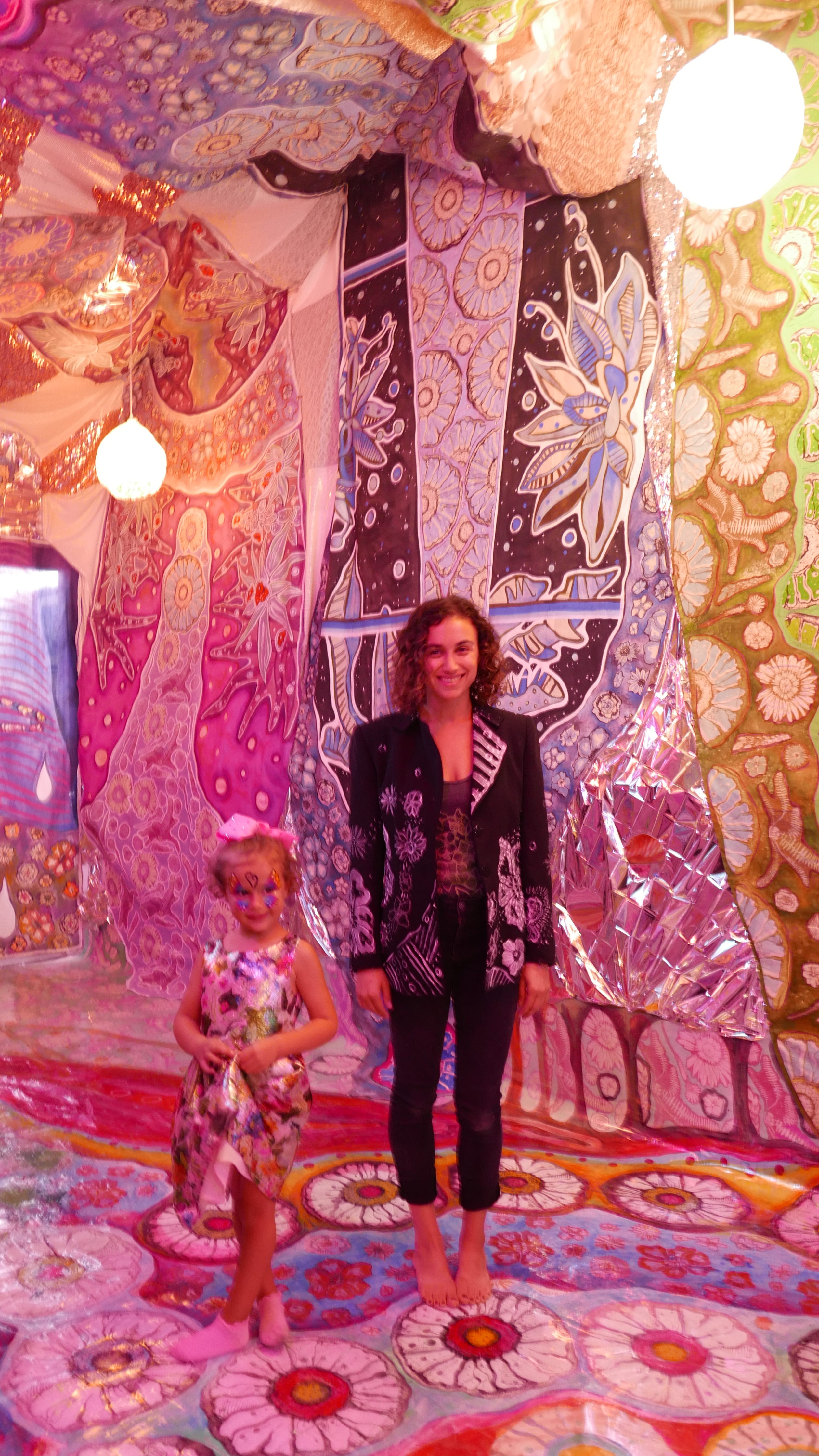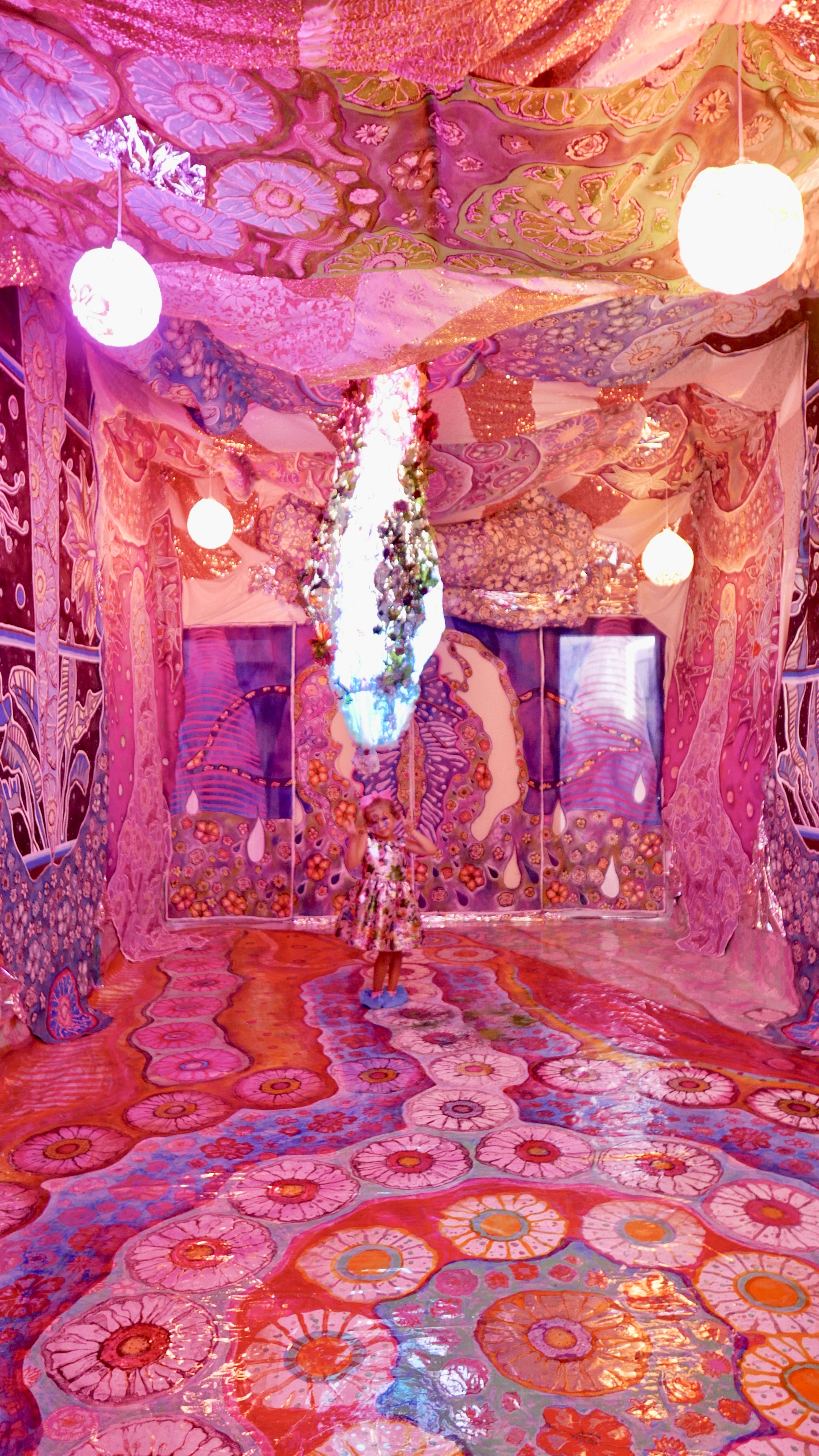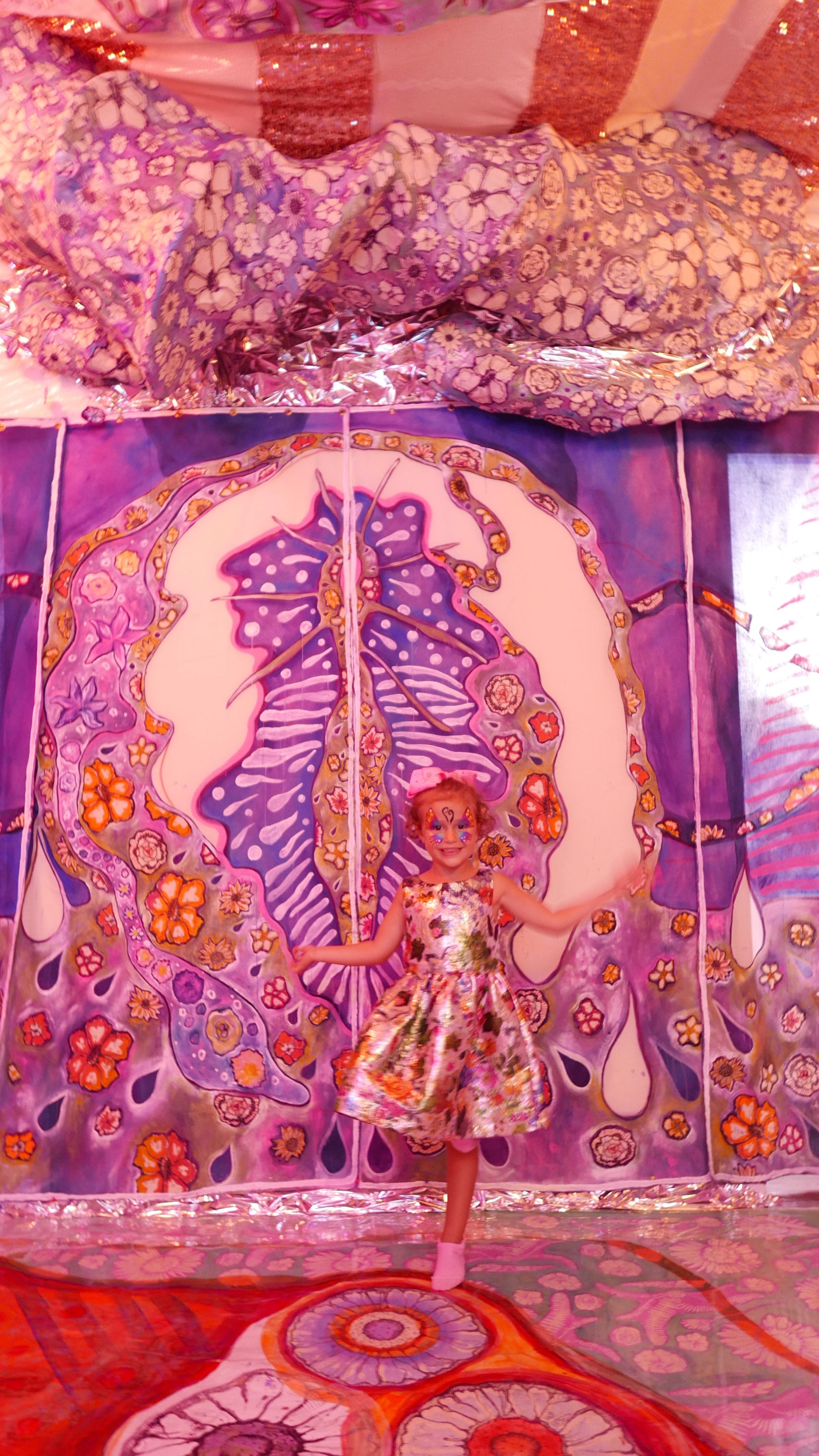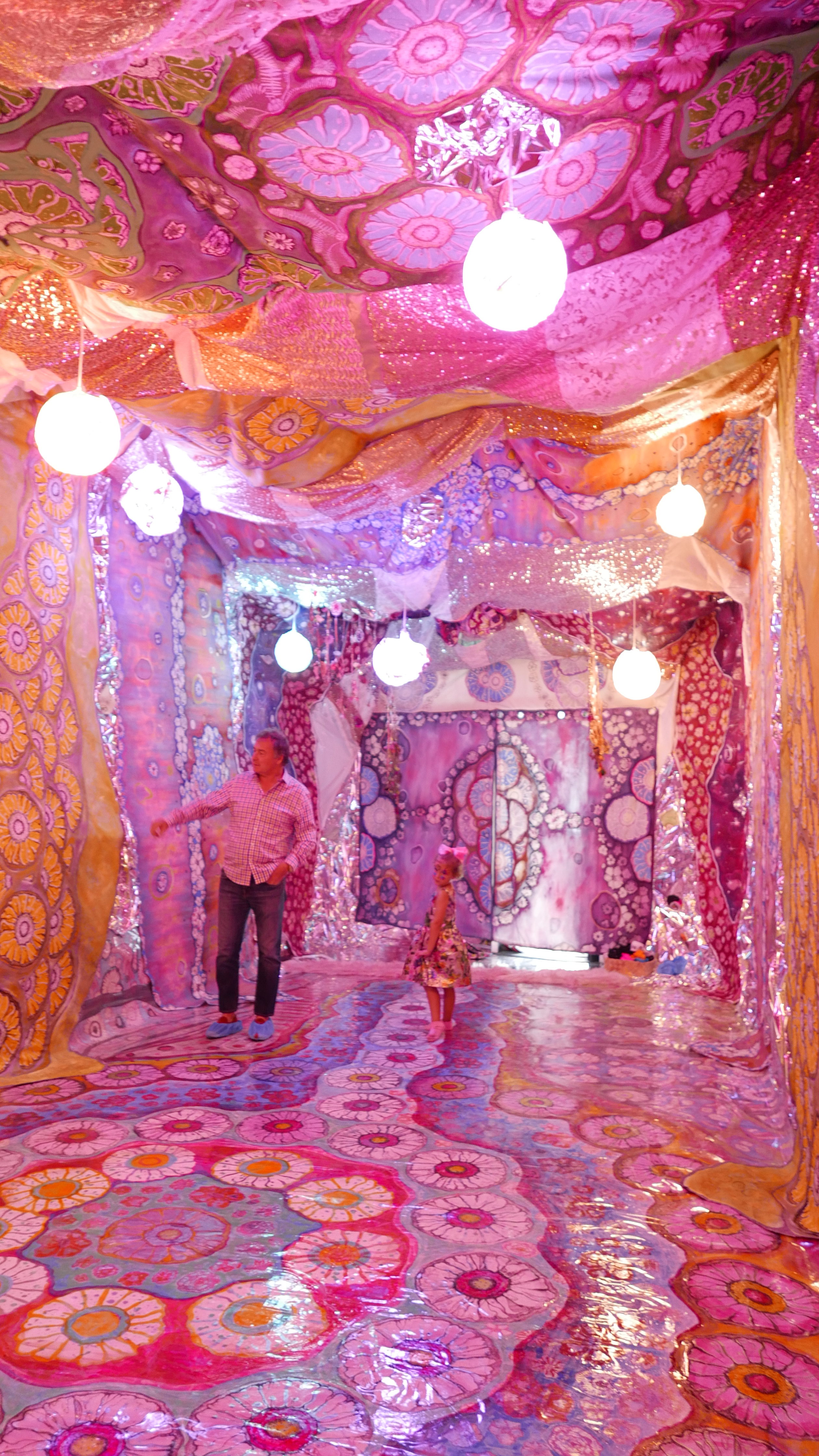 THE GET DOWN
---
Alchemy Tunnel, the latest immersive art installation by Laurie Shapiro, has now transformed the Radiant Space Gallery.
Stepping into Laurie Shapiro's latest art immersive, Alchemy Tunnel, feels like time has stopped in that moment. Before you've had a chance to look around, you already feel different. Instantly you've become centered.
The ceiling, the walls and the floors are all covered in colorful panels. Each panel is composed with screen prints of drawn images, stitched together and then layered with water colors.
Alchemy Tunnel, at the Radiant Space gallery, is a unique art installation for your favorite peepsqeaks to experience as well. Whether finding their reflection in a mirrored panel on the wall, crawling on the ground to notice shapes and patterns, or even feeling inclined to dance around, seeing a child's interaction with the Alchemy Tunnel is a priceless treasure.
Mindful consciousness is an overwhelming feeling as you have a look around the Alchemy Tunnel in the Radiant Space gallery. You might even forget where you are or how you got there. That's ok though, because this art immersive is a vivid reminder that there is no time like the present.
*The Radiant Space gallery is located off of Sunset in the heart of West Hollywood. This 500 sq ft. gallery will be hosting a series of ticketed live events throughout the duration of the Alchemy Tunnel exhibition. Be sure to tune in with the galleries' website for further details.
*Radiant Space is open on Saturdays from 12-3pm and by appointment.
---
DETAILS
---
(First timer? Scroll down to check out the rating system below.)
GO FOR

An experience in the Alchemy Tunnel

SOCIAL SCENE

Domestic Imports, Multicultural, Well-Cultured

TODDLER RATING

Easily Forgiven with "museum hands"

NEARBY

Plummer Park, Runyon Canyon, Hoy-Ka Hollywood, Luv to eat Thai Bistro, Ghengis Cohen
The Spotted Cloth
Rating System:
It's our goal to make exploring LA either with the kids or with grown ups as easy as possible. Click through the tabs above to check out our rating system.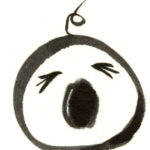 For those with little
runners & screamers:
Easily forgiven:
Here, you can forget the fact that it's your rambunctious child that's screaming and STILL enjoy most of your meal.
Not promoted, but you should take the chance:
If your toddler is at the stage when an iPad or some other colorful distraction can be used for an un-interrupted 20 minutes, then go for it.
Uh-uh, NO WAY, don't even think about it!:
I don't care how cute your toddler is. Pop your head in… turn around… walk away. PERIOD.
No contained area:
A place you cannot leave your toddler alone, not even for a second.
Enclosed, but space is tight:
If YOU can't fit between the tables then you know you couldn't catch your toddler if they tried – this isn't Norm's.
WHAT'S CLOSE
---
Click through the map below to find delicious places to eat and fun places to play nearby. (It's completely clickable – go nuts!)
SHARE YOUR THOUGHTS
---
Drop us a line to start the conversation.
HOLLER AT US
---
Summary
The Spotted Cloth
Review Date
Establishment
Rating