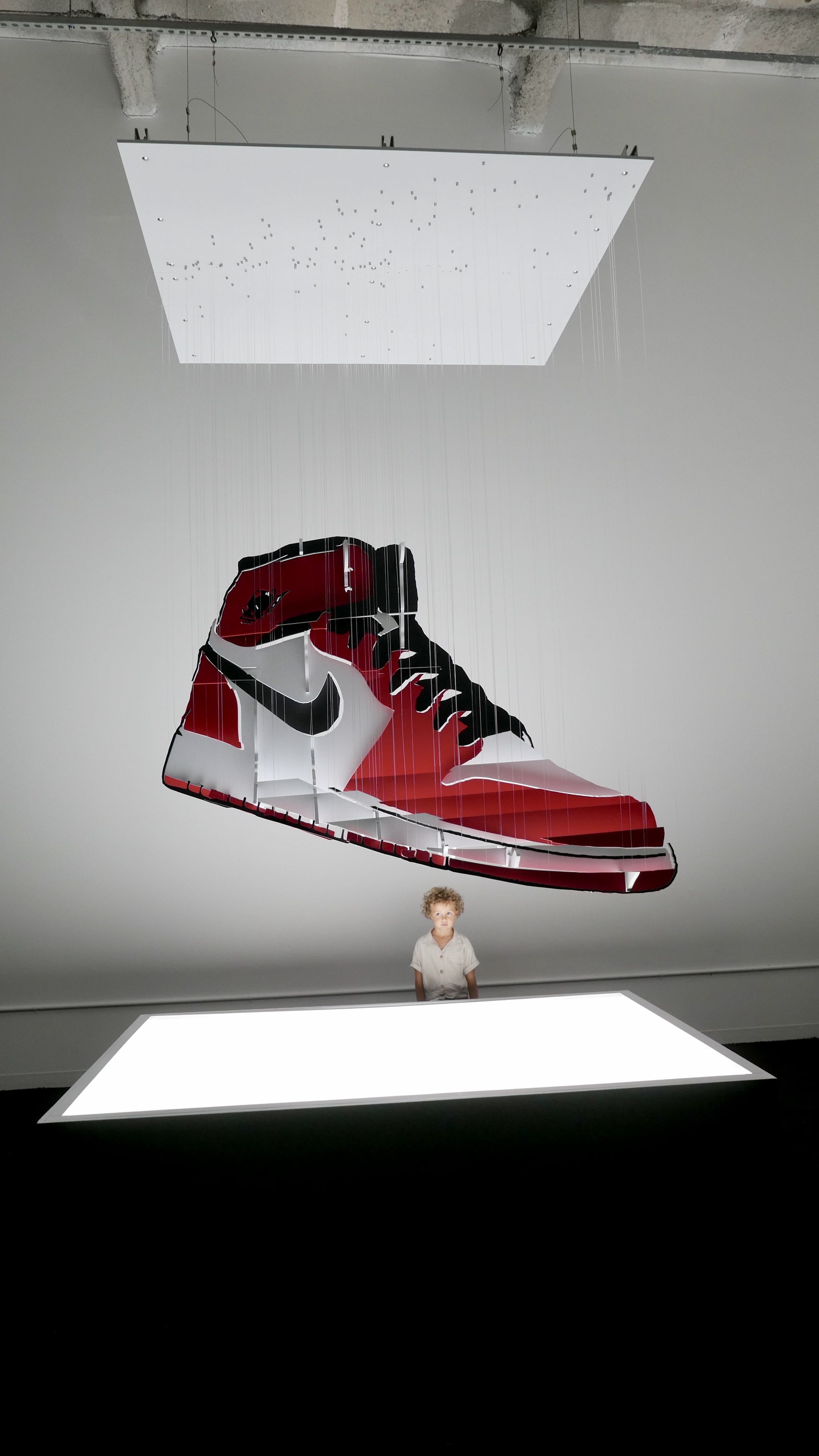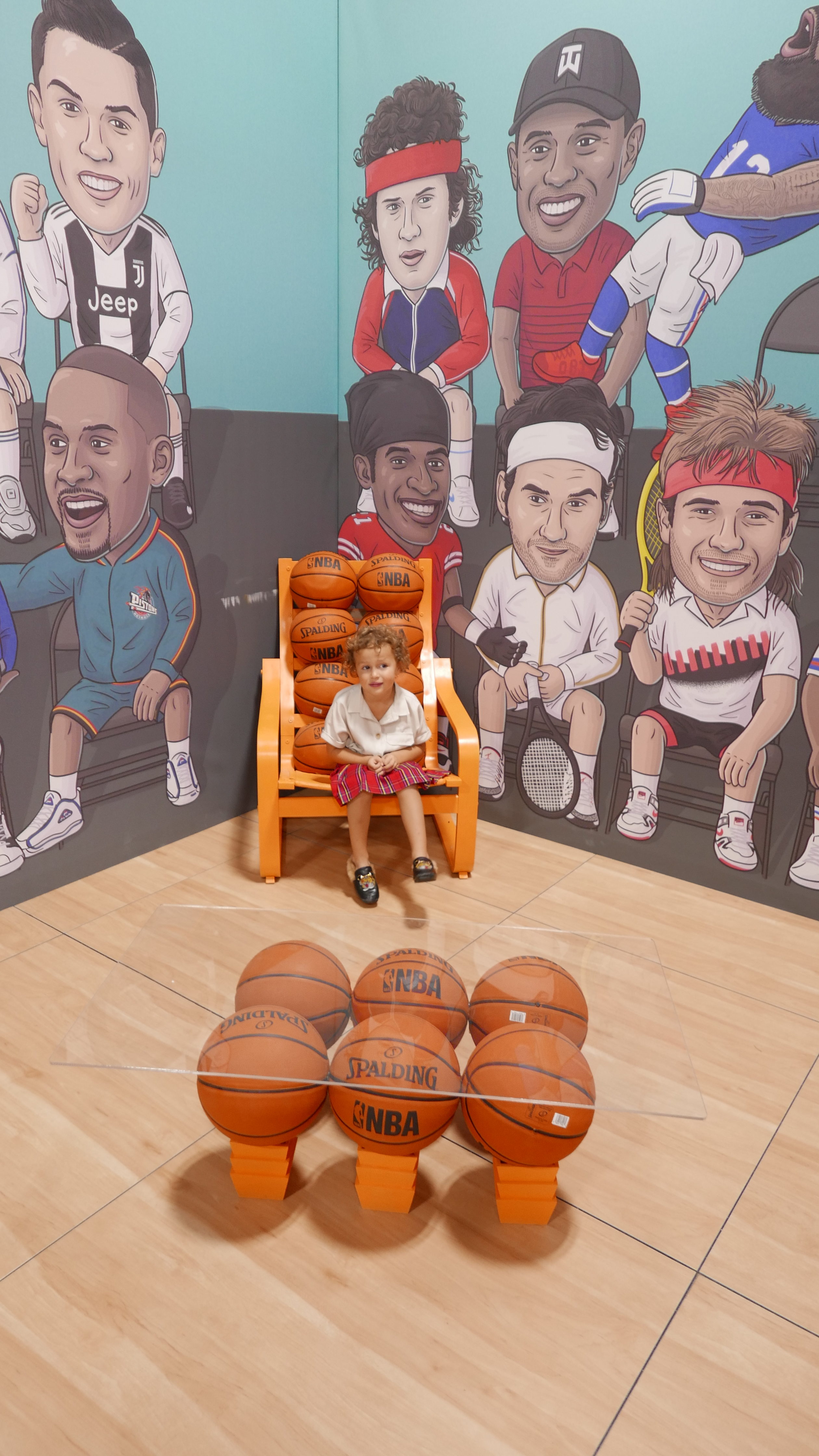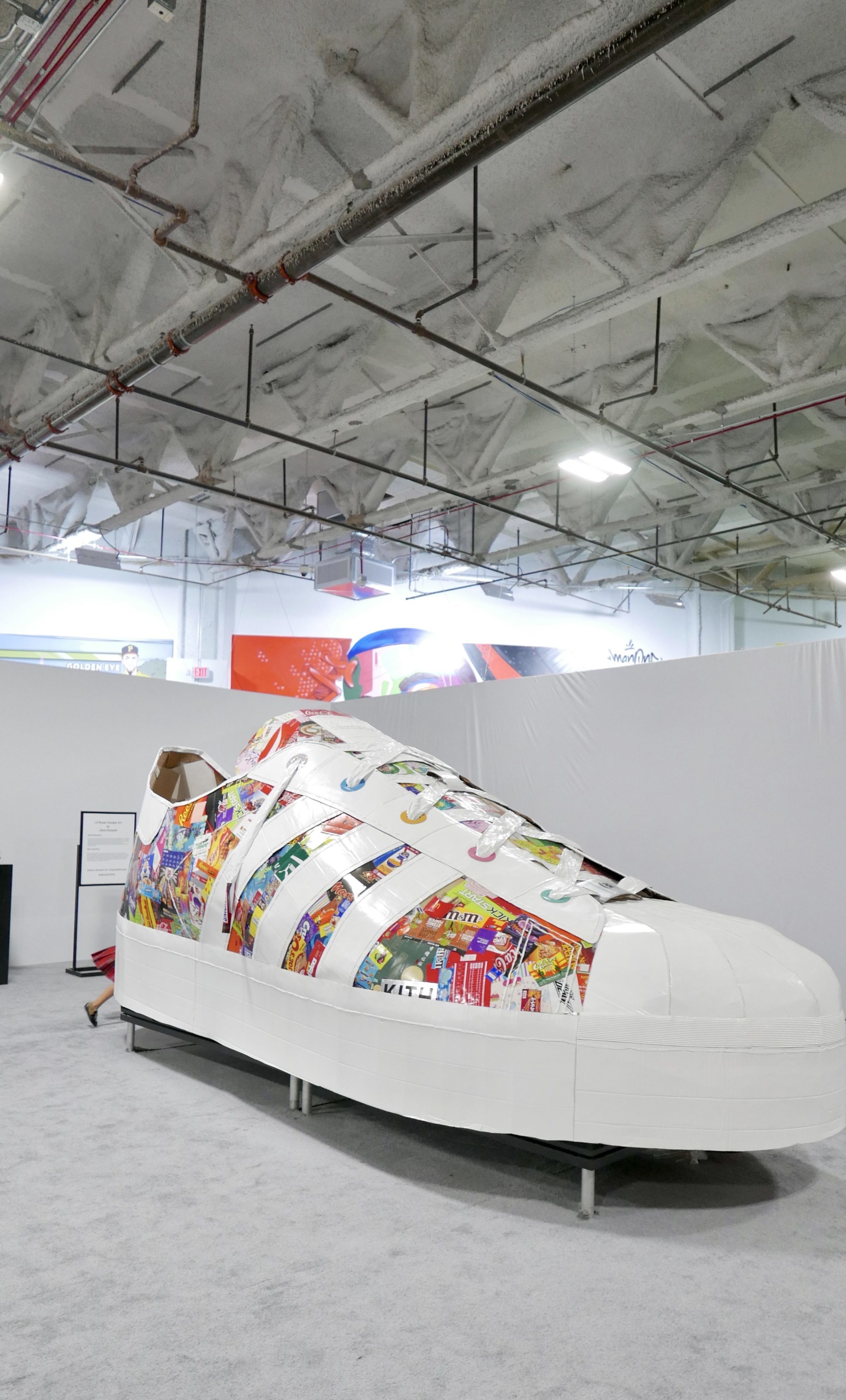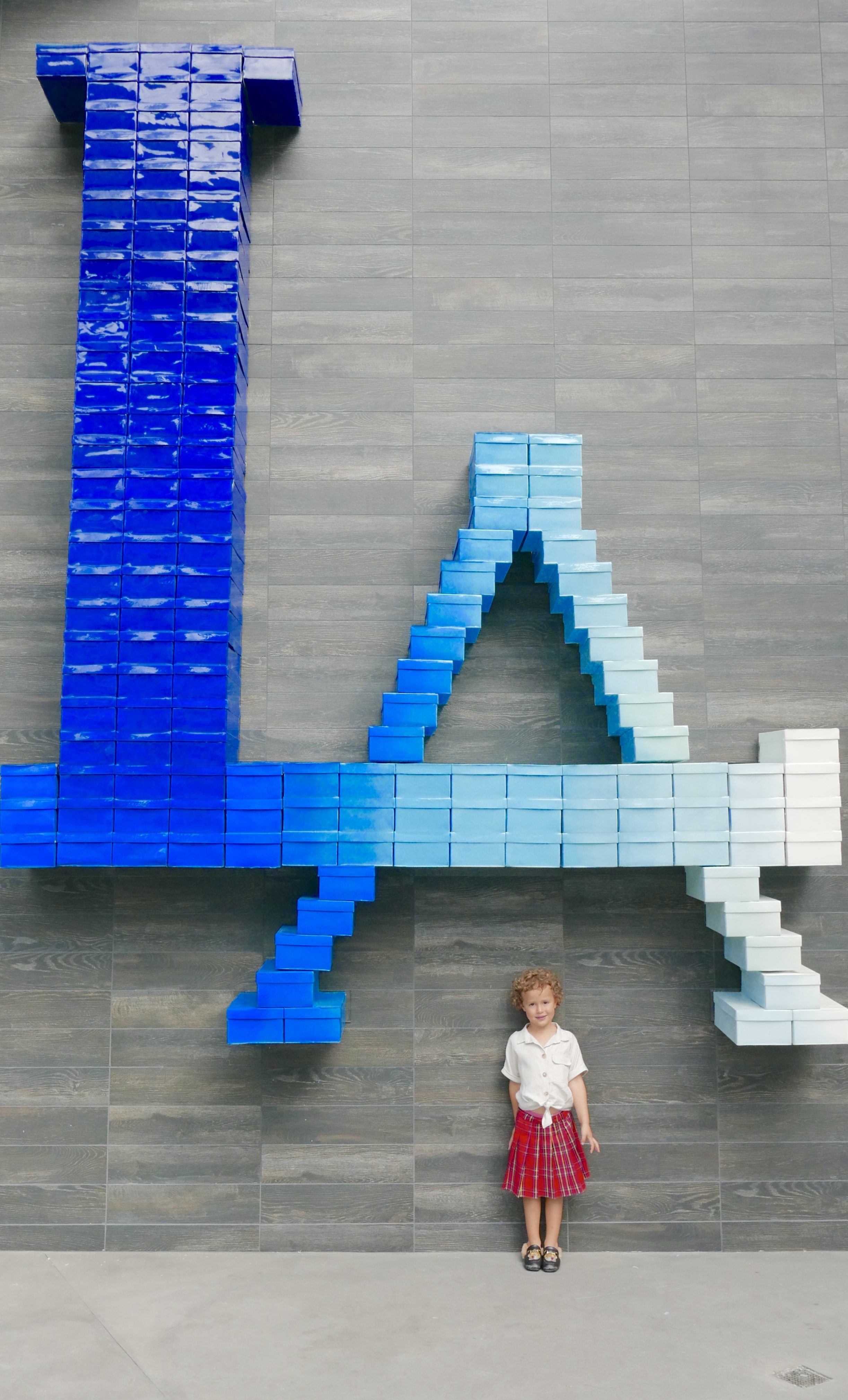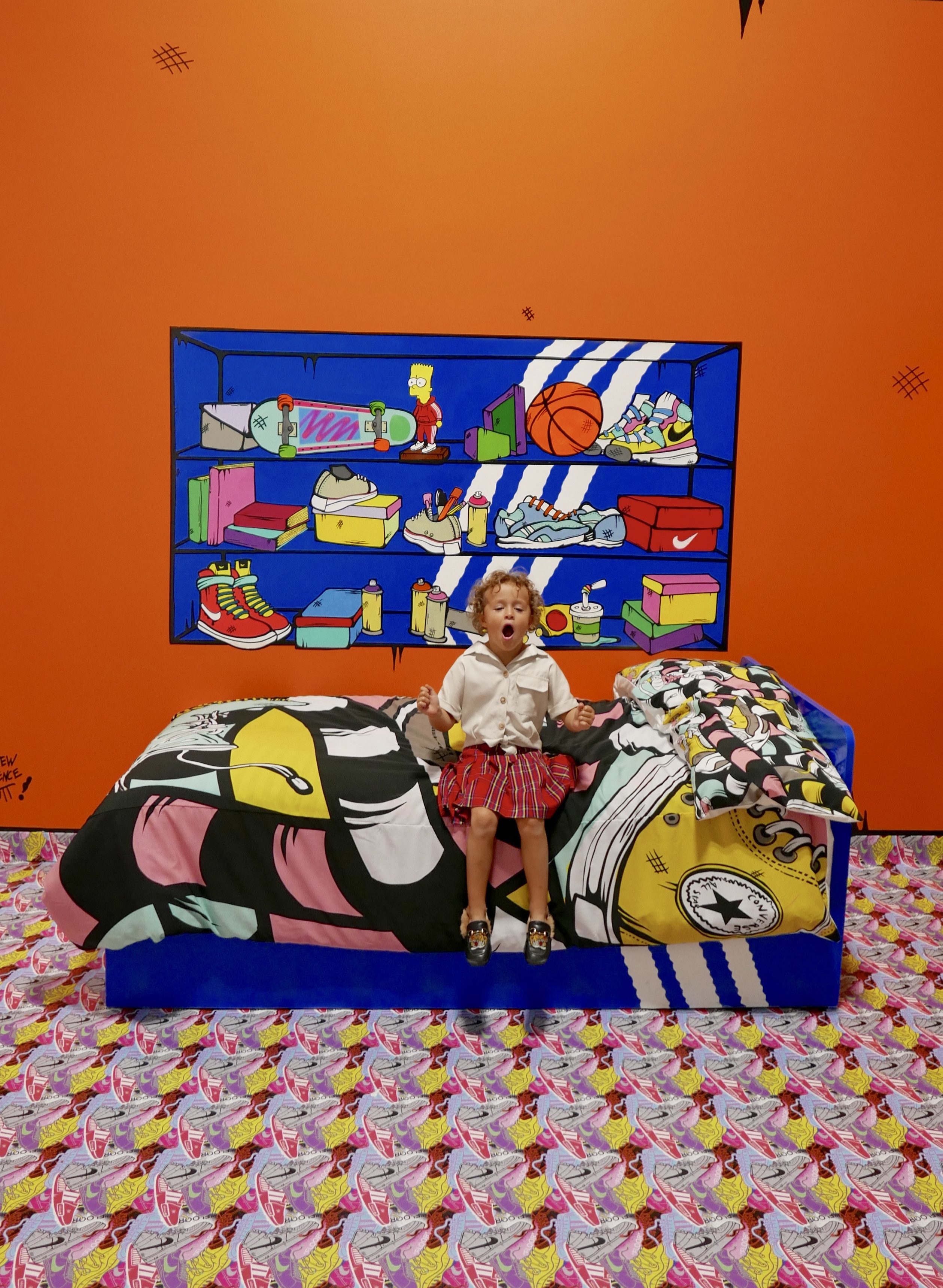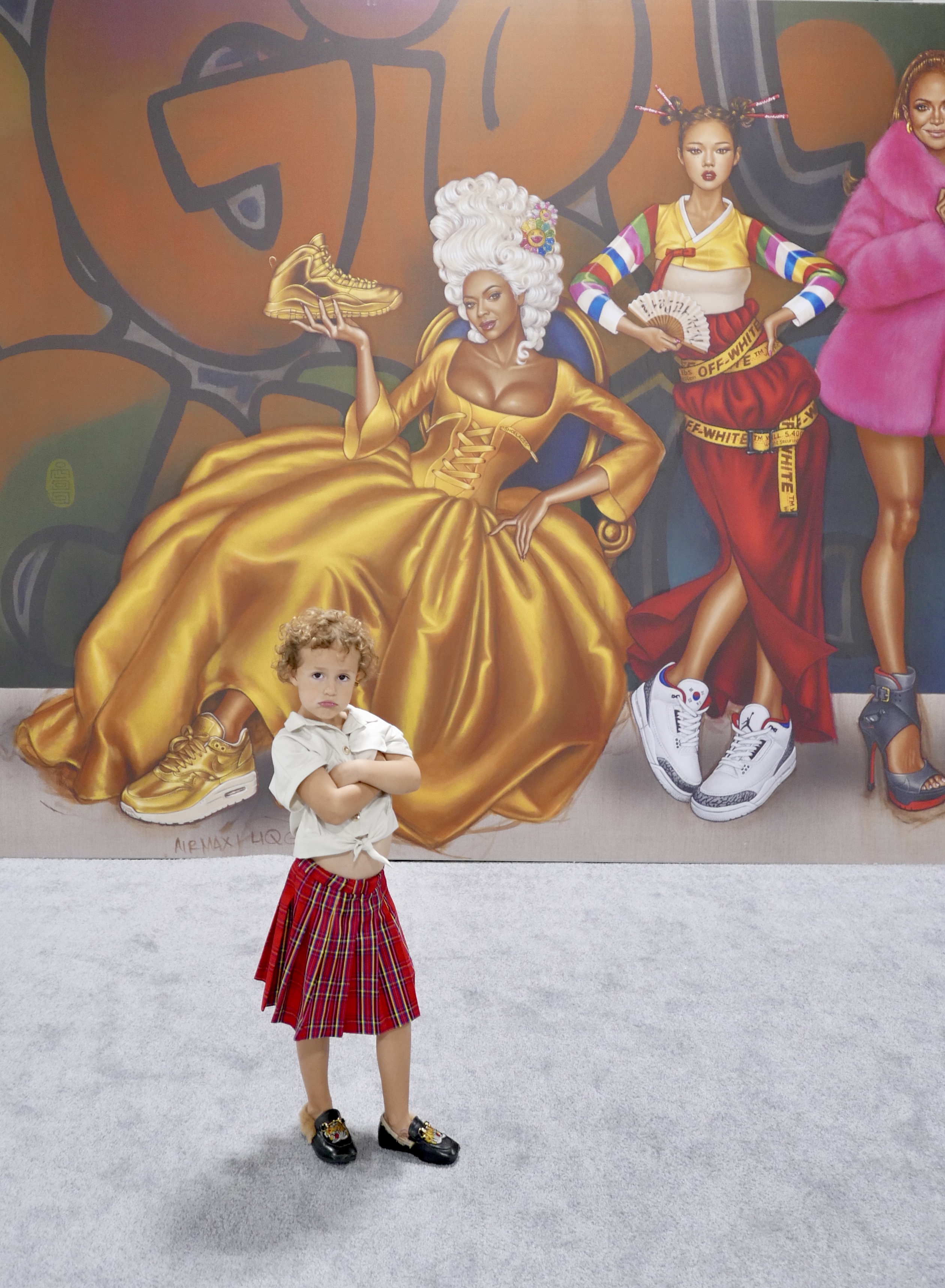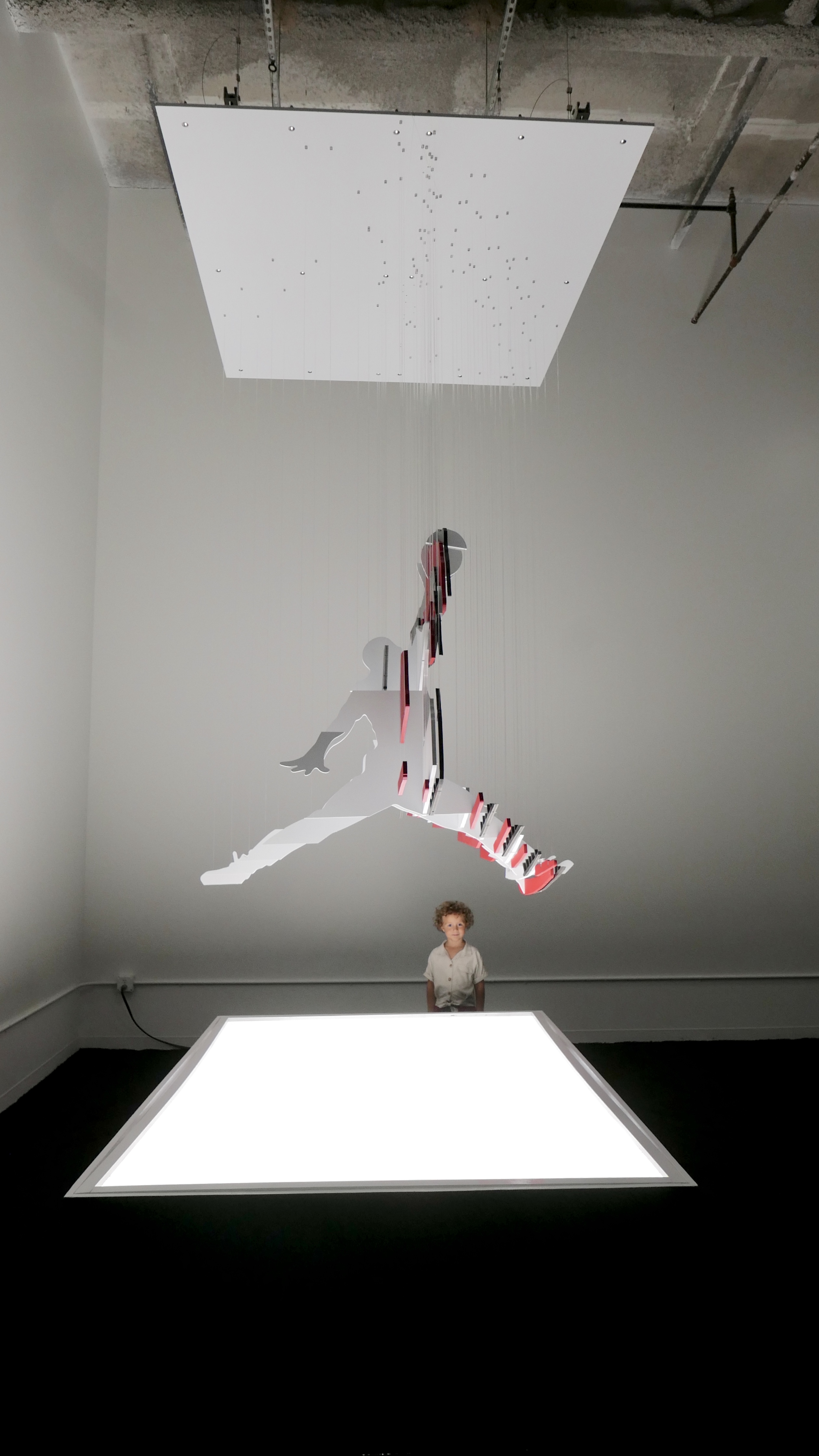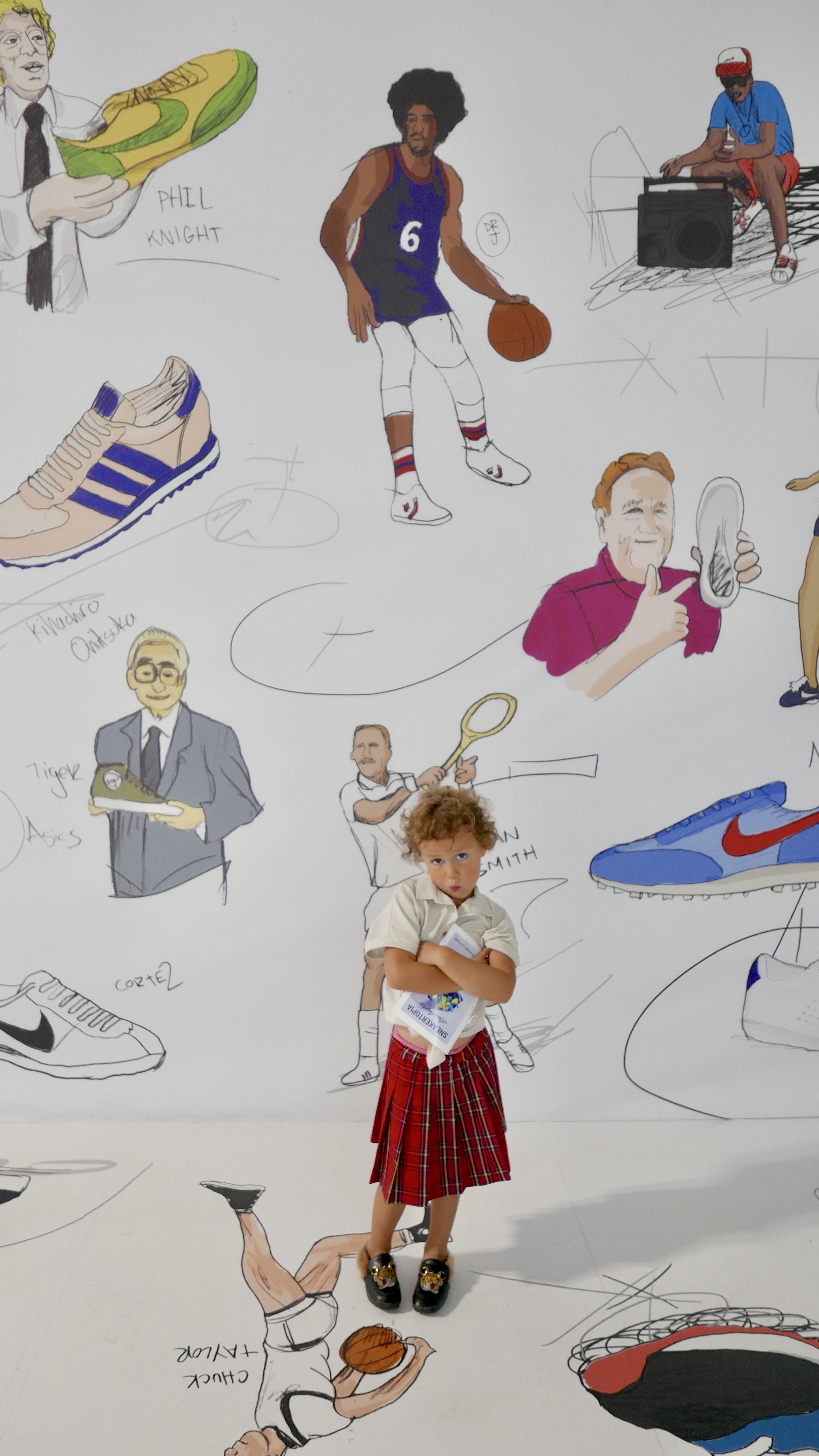 THE GET DOWN
---
Sneakertopia can easily become the premier street culture institution for sneaker fans all over the world.
Sneakertopia is a museum that cross generationally presents the art IN the sneaker and the art OF the sneaker; along with the cultural revolution the two combined have created.
Sneaktopia is not just another pop up, though right now they say they are here for a limited engagement. It's a well thought out, well curated, street art exhibit that adds another dimension to the significance of the sneaker itself.
As your tot is jumping on a bed plopped in an oversized adidas box, your mind has drifted to somewhere into the late 80's, when the soccer player you had a major crush on used to wear those Black Sambas. Yass Sneakertopia will take you somewhere into time.
Sneakertopia collaborated with 20 street artists to curate this interactive experience. From a larger than life sneaker made entirely by cardboard and covered with wrappers from popular munchie snacks, to a 30,000 pair of kicks encased in glass.
You'll laugh out loud at Iris Lapels rad new skateboard look or gasp at the multidimensional and innovative way these artists brought the sneaker revolution to life. Either way, expect the unexpected at Sneakertopia for an awe inspiring, pop culture revolutionizing, peak into the world of Sneakers.
---
DETAILS
---
(First timer? Scroll down to check out the rating system below.)
GO FOR

A nostaglic and immersive experience you'll get a kick out of!

SOCIAL SCENE

Domestic Imports, Well-Cultured, Multicultural, Homies

TODDLER RATING

Easily Forgiven
The Spotted Cloth
Rating System:
It's our goal to make exploring LA either with the kids or with grown ups as easy as possible. Click through the tabs above to check out our rating system.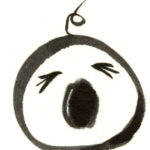 For those with little
runners & screamers:
Easily forgiven:
Here, you can forget the fact that it's your rambunctious child that's screaming and STILL enjoy most of your meal.
Not promoted, but you should take the chance:
If your toddler is at the stage when an iPad or some other colorful distraction can be used for an un-interrupted 20 minutes, then go for it.
Uh-uh, NO WAY, don't even think about it!:
I don't care how cute your toddler is. Pop your head in… turn around… walk away. PERIOD.
No contained area:
A place you cannot leave your toddler alone, not even for a second.
Enclosed, but space is tight:
If YOU can't fit between the tables then you know you couldn't catch your toddler if they tried – this isn't Norm's.
WHAT'S CLOSE
---
Click through the map below to find delicious places to eat and fun places to play nearby. (It's completely clickable – go nuts!)
SHARE YOUR THOUGHTS
---
Drop us a line to start the conversation.
HOLLER AT US
---
Summary
The Spotted Cloth
Review Date
Establishment
Rating