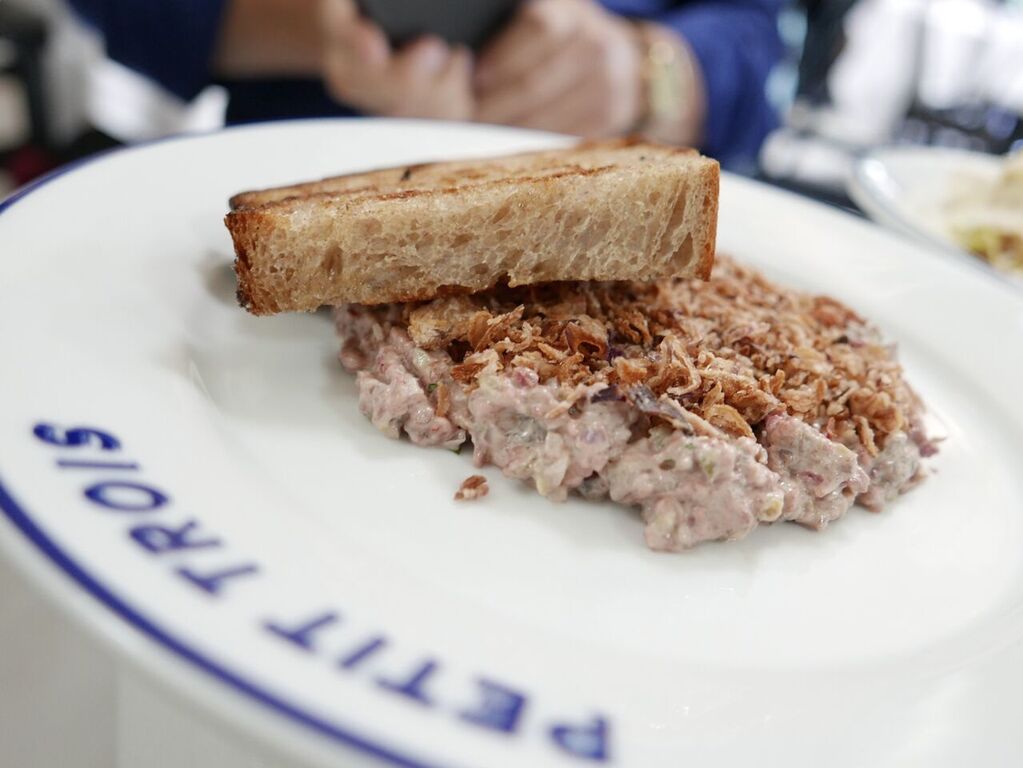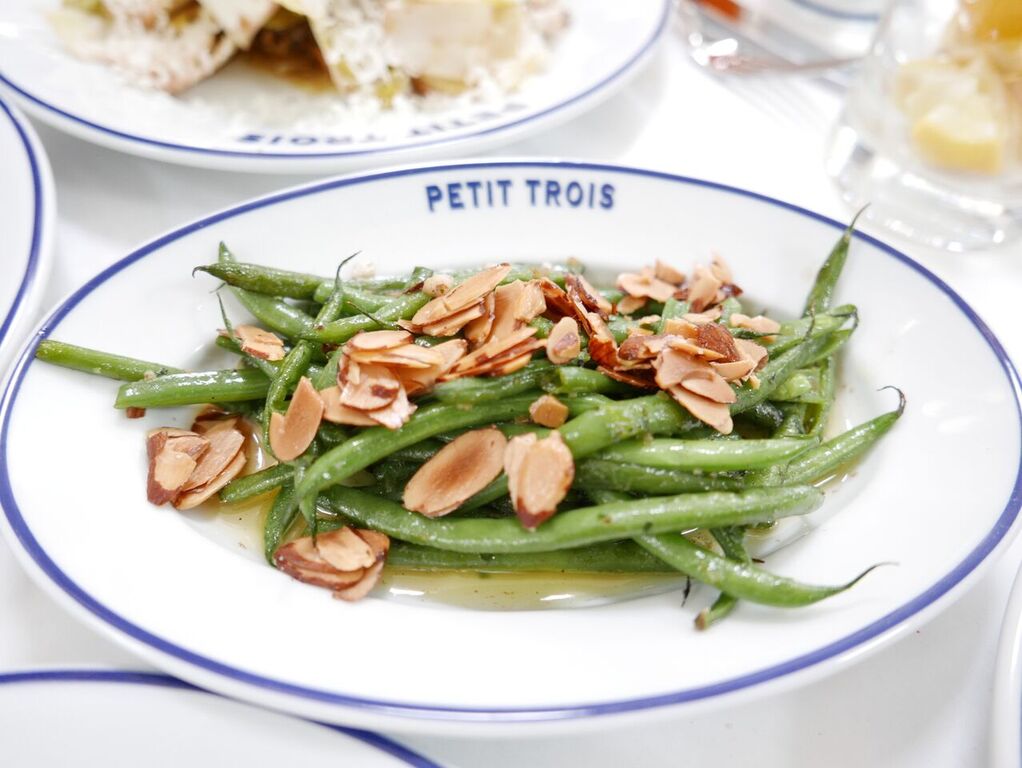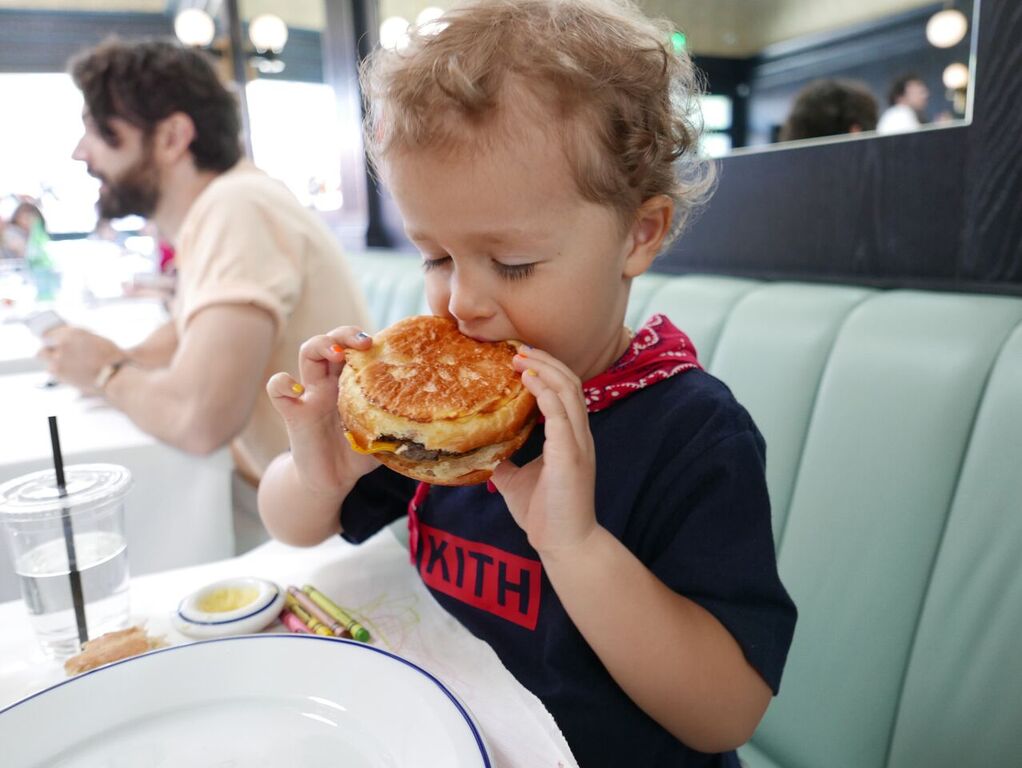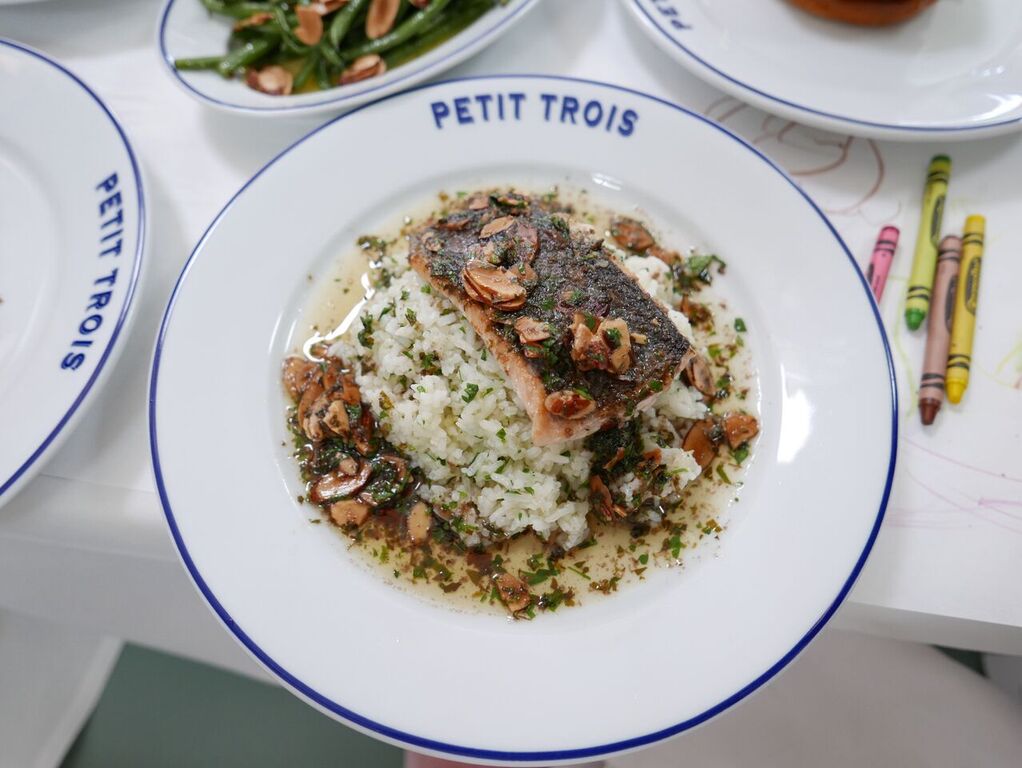 THE GET DOWN
---
If you are looking to get your French fix on, then Petit Trois has arrived in a BIG way! Yasssss, finally! A proper French bistro offering up the delights that were once only available in the city: Le Big Mac, Steak Frites, and Confit Fried Chicken leg, to name a few.
And who would expect anything less than perfection from celeb chef Ludo who has his hand in some of the best French food in LA? The best news of Petit Trois' arrival in the valley? That there is plenty of space for the whole family to gather for breakfast (that's right), lunch, orrr dinner.
Unlike Petit Trois 'ledge only' seating in the city, Petit Trois Bistro has plenty of tables and chairs, a fully stocked bar, and space for your young toddlers to run around. Ok running could be taking it a little too far, but should your tot have ants in their pants, there is at least SPACE to get up. Follow me here?
If you want to experience Petit Trois with your runner… well, then the early breakfast hour might be your best bet. Request a corner booth if you are dining with the young ones, and hope that their reflection in the mirrors will keep them the right amount of occupied until you've at LEAST had a few bites of your steak tartare, your first cup of coffee, or a glass of wine to get balanced.
And don't sweat it if your toddler isn't in the mood for rich French fare. Petit Trois has a kids menu with the fav's that range from nutella tartines and buttery croissants, to a petit steak, to simple buttered noodles. Petit Trois, we are happy you've made the valley your new home.
---
DETAILS
---
(First timer? Scroll down to check out the rating system below.)
GO FOR

Steak Tartar, Le Big Mac

SOCIAL SCENE

Well-Cultured, Domestic Imports

TODDLER RATING

Not promoted, but you should take the chance

NEARBY

Moorpark Park, We Rock the Spectrum
The Spotted Cloth
Rating System:
It's our goal to make exploring LA either with the kids or with grown ups as easy as possible. Click through the tabs above to check out our rating system.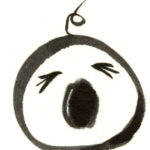 For those with little
runners & screamers:
Easily forgiven:
Here, you can forget the fact that it's your rambunctious child that's screaming and STILL enjoy most of your meal.
Not promoted, but you should take the chance:
If your toddler is at the stage when an iPad or some other colorful distraction can be used for an un-interrupted 20 minutes, then go for it.
Uh-uh, NO WAY, don't even think about it!:
I don't care how cute your toddler is. Pop your head in… turn around… walk away. PERIOD.
No contained area:
A place you cannot leave your toddler alone, not even for a second.
Enclosed, but space is tight:
If YOU can't fit between the tables then you know you couldn't catch your toddler if they tried – this isn't Norm's.
WHAT'S CLOSE
---
Click through the map below to find delicious places to eat and fun places to play nearby. (It's completely clickable – go nuts!)
SHARE YOUR THOUGHTS
---
Drop us a line to start the conversation.
HOLLER AT US
---
Summary
The Spotted Cloth
Review Date
Establishment
Rating