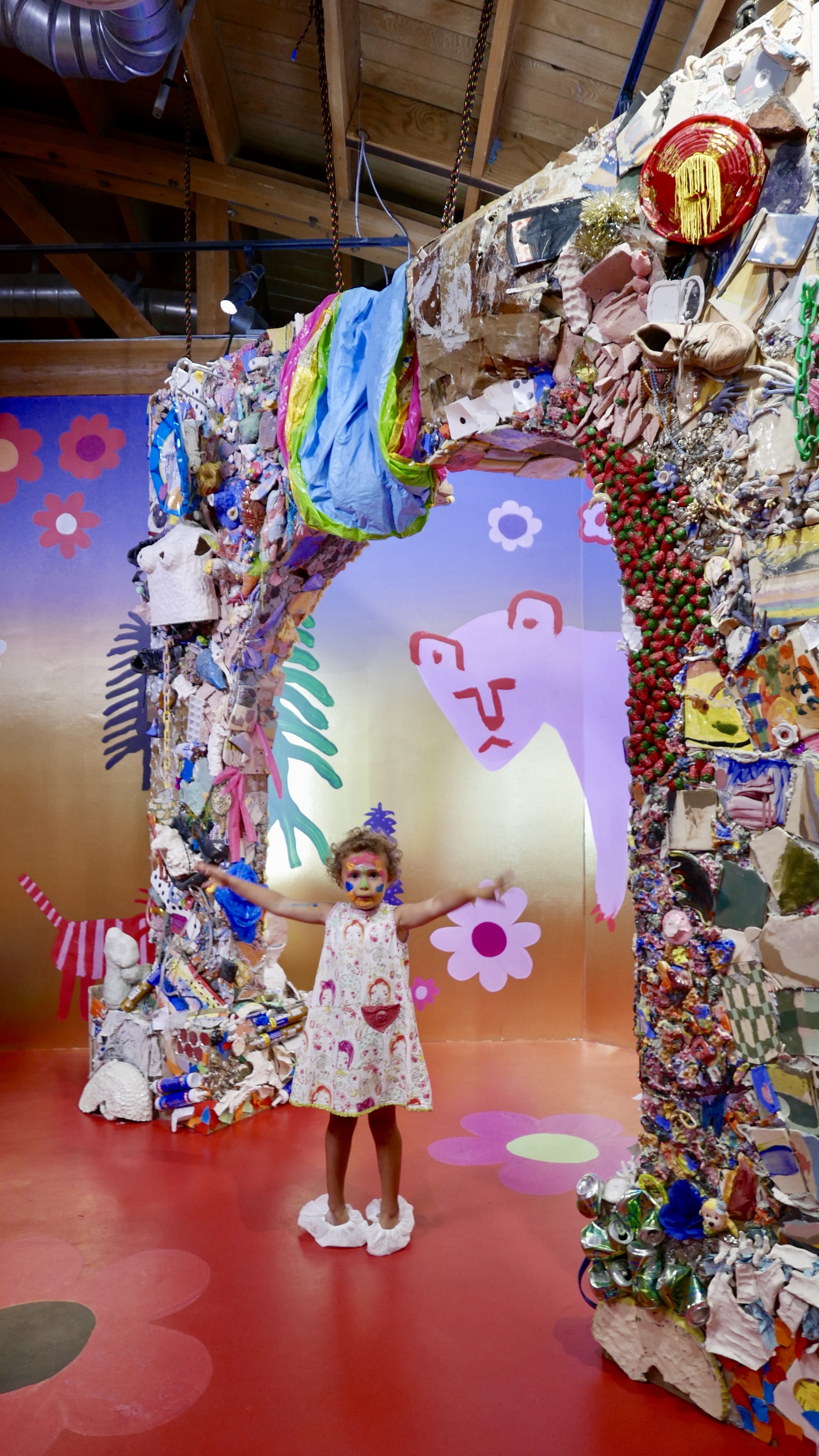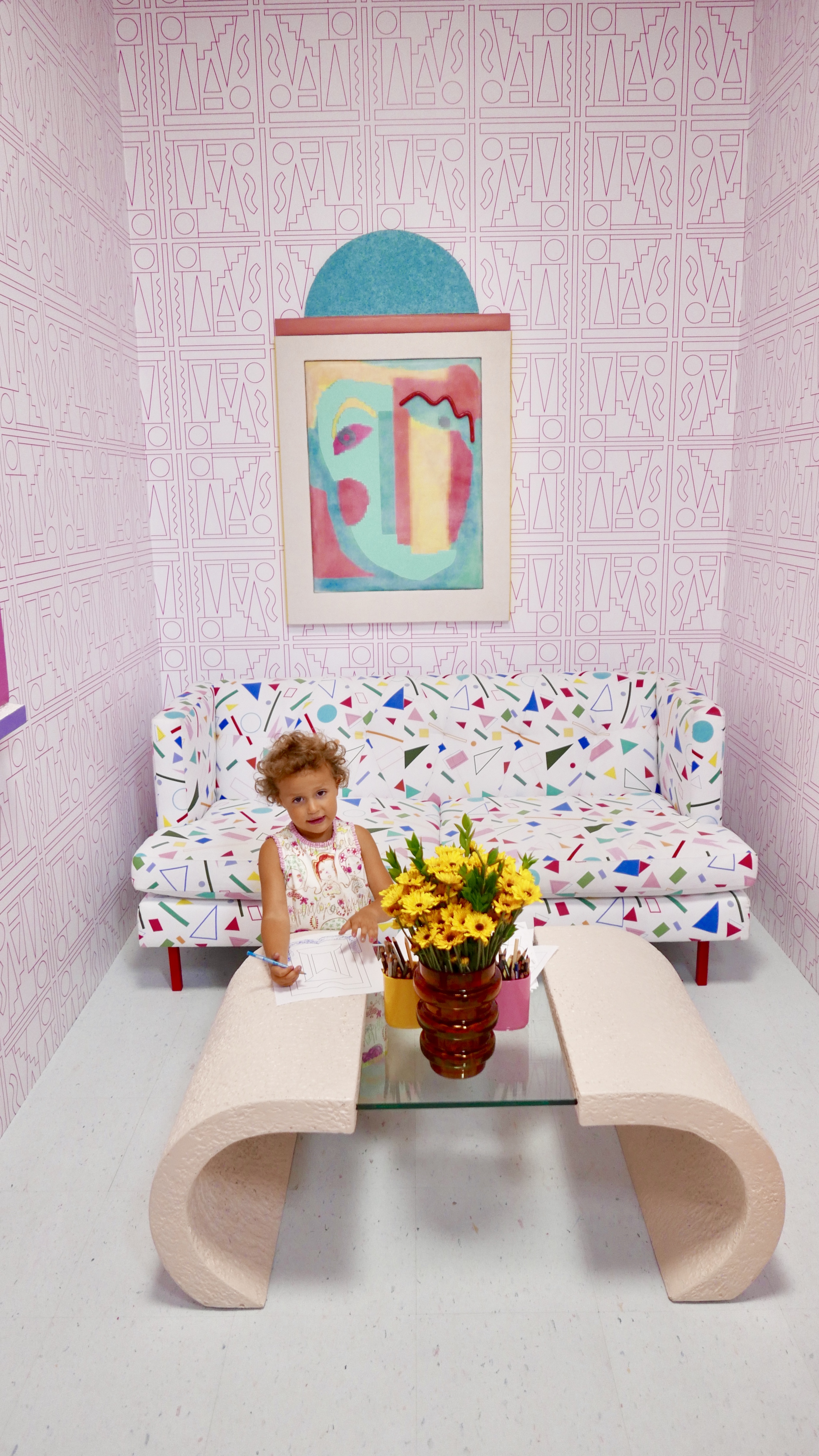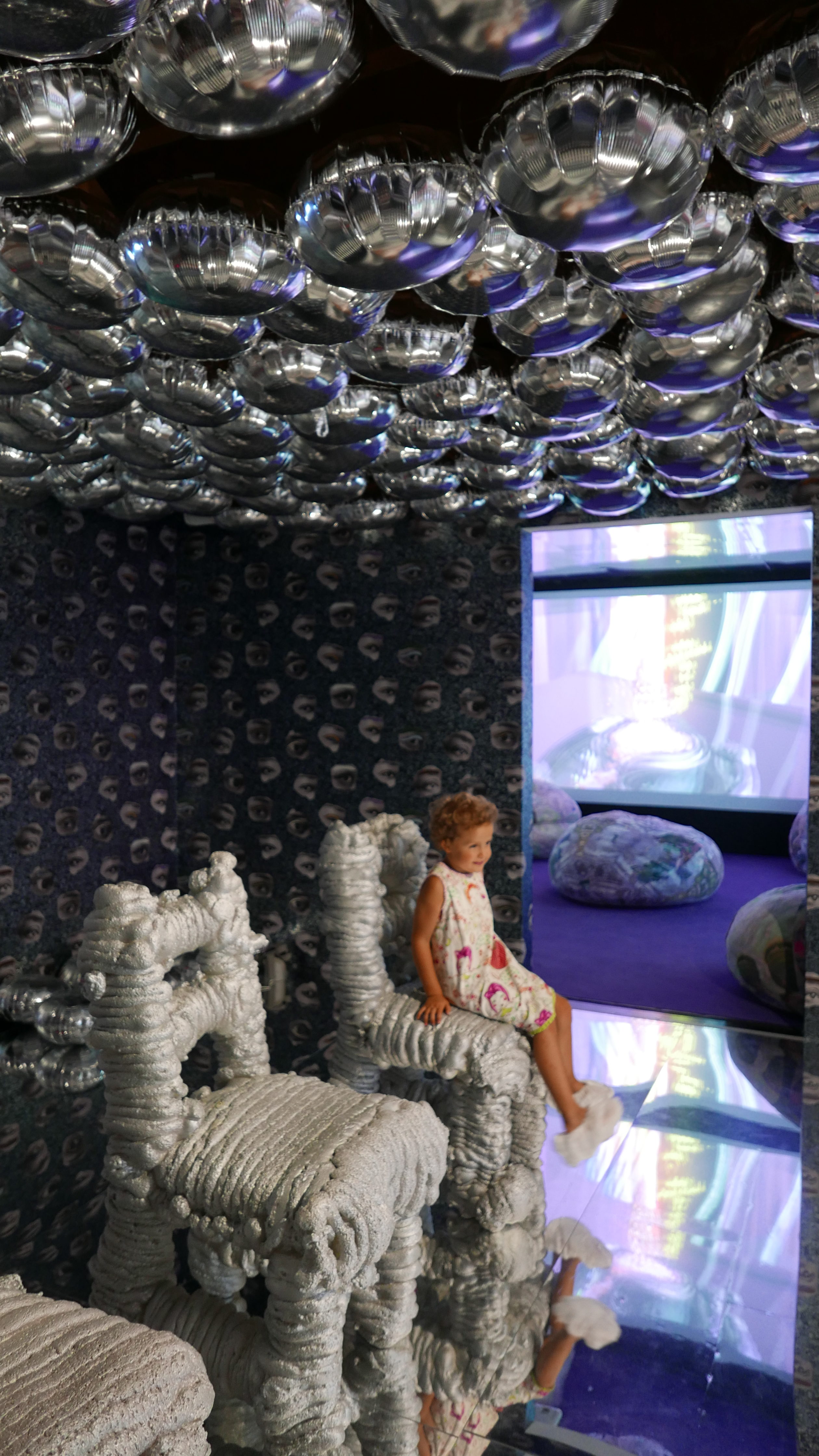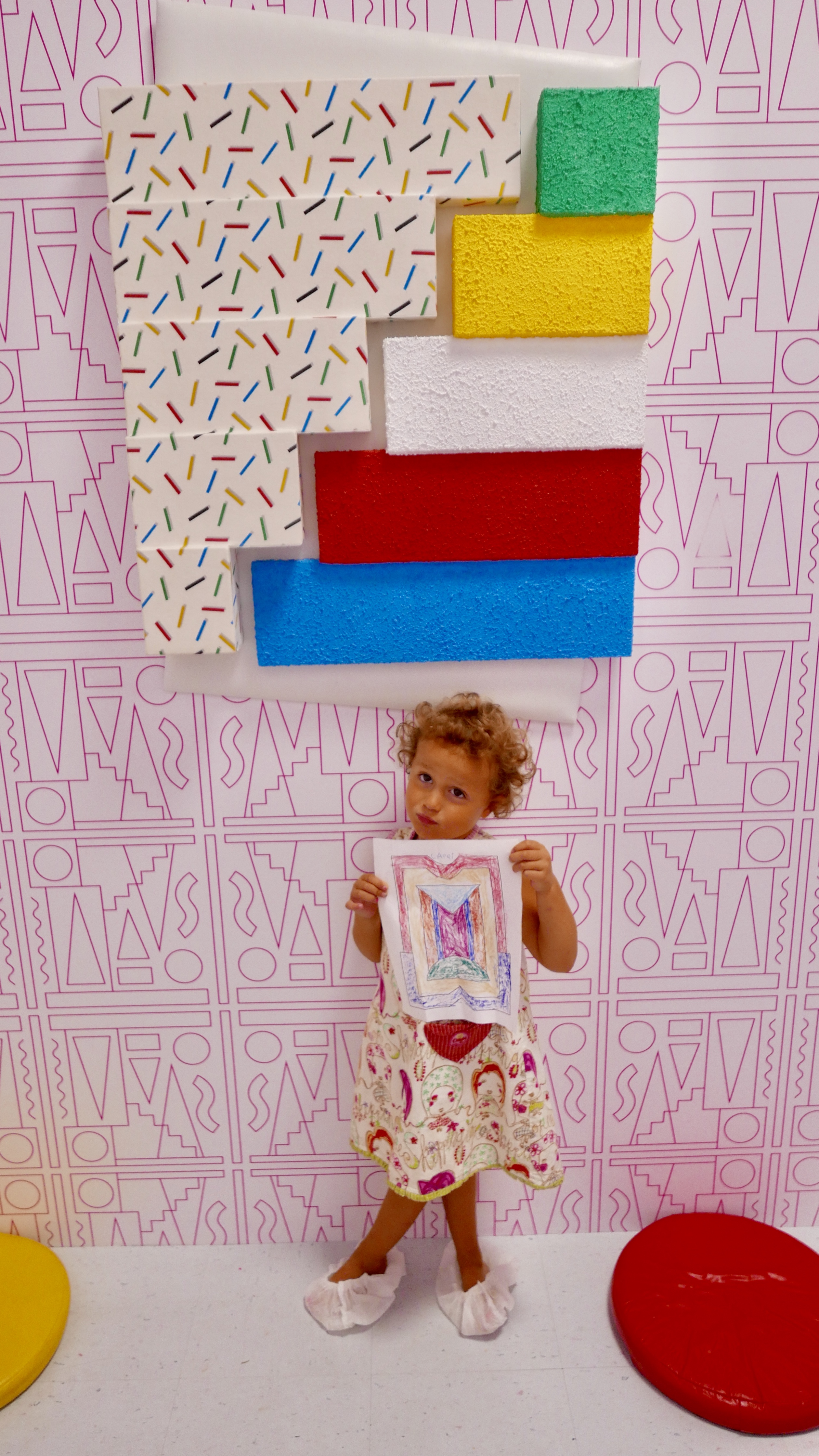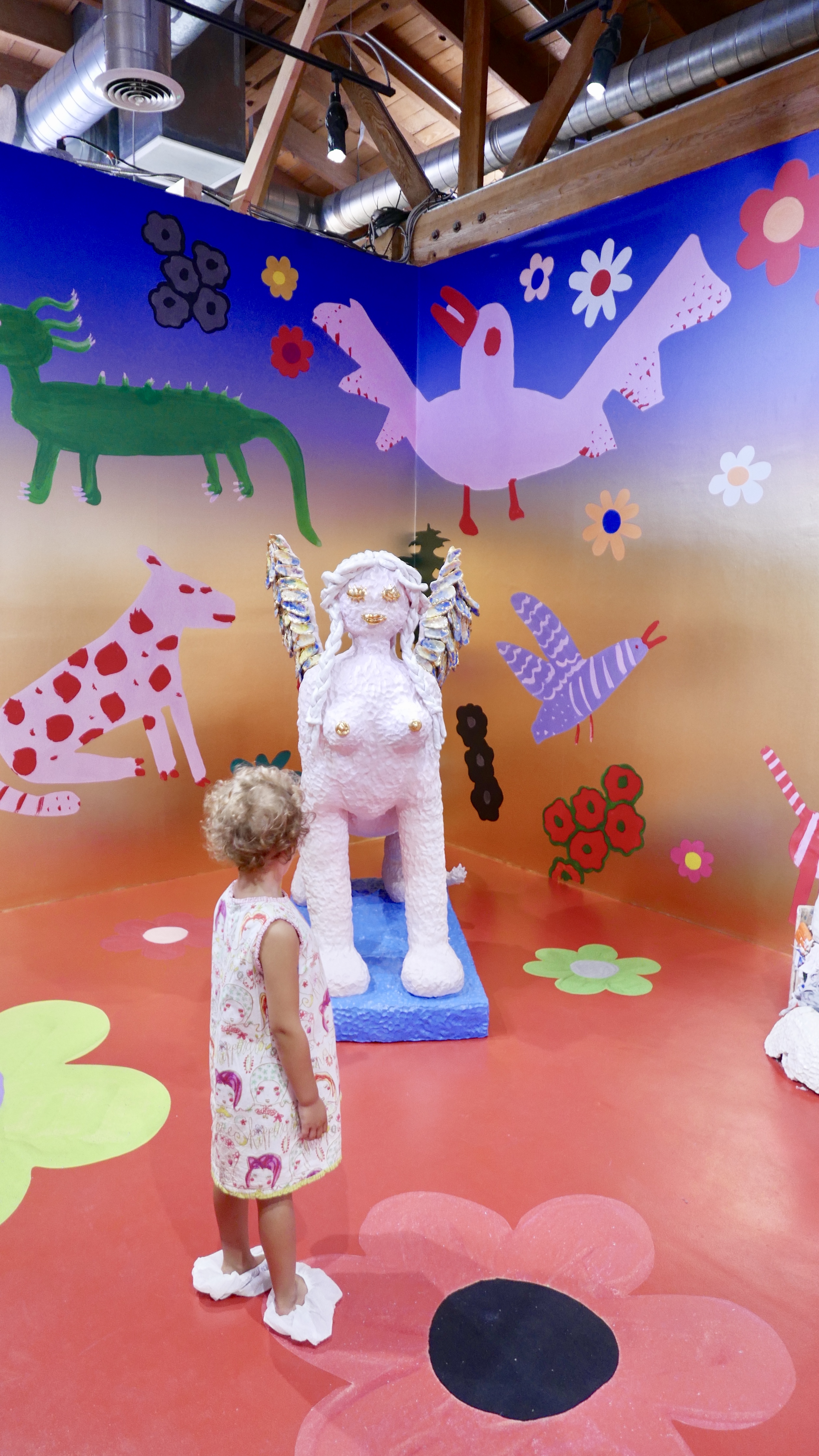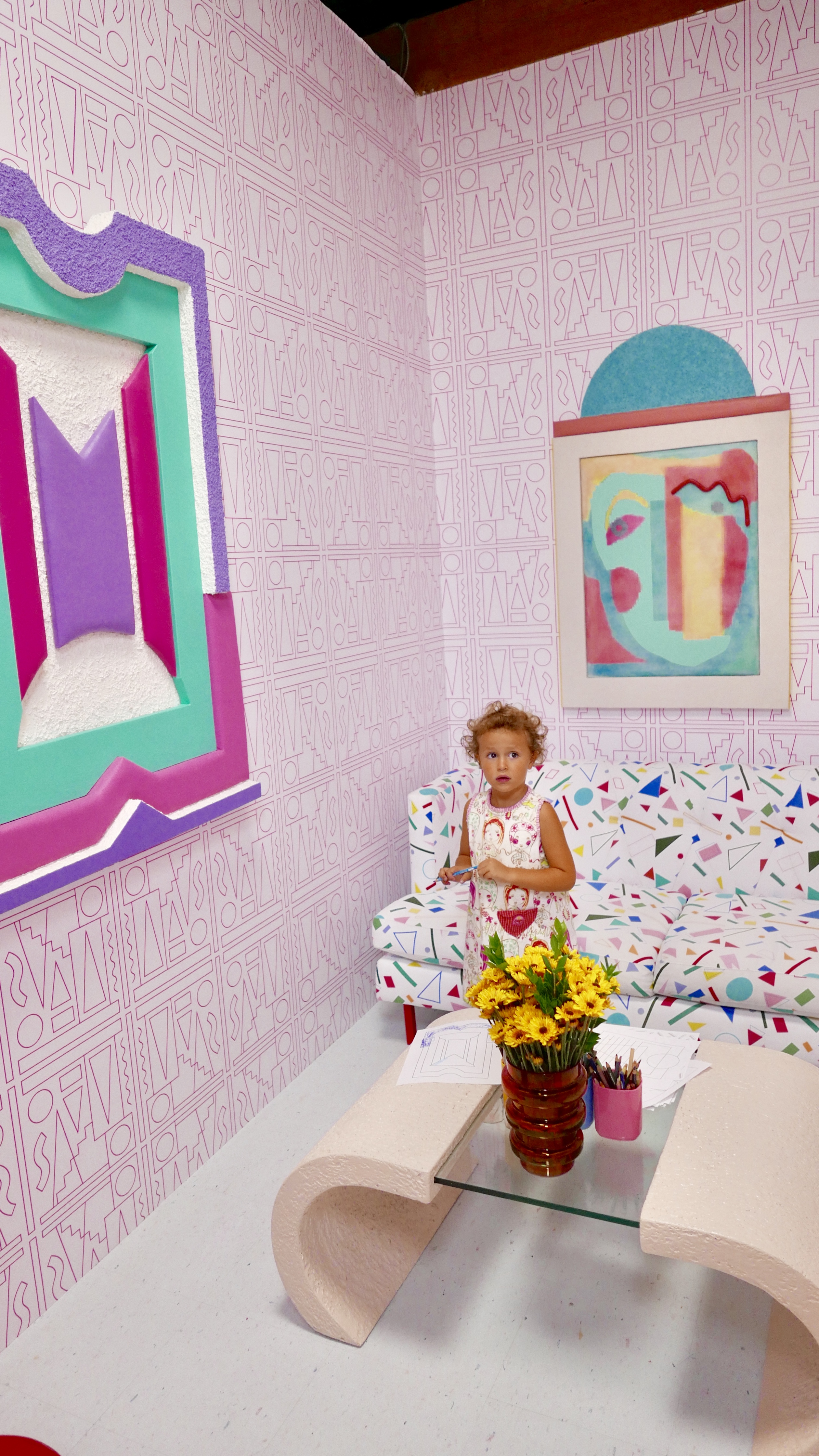 THE GET DOWN
---
Featuring globally coveted contemporary artists, Flutter is an immersive experience. Unlike playful "pop ups" that have been showing up all over town town, Flutter is a permanent and prominent fixture on the bustling La Brea Street Scene.
Flutter's first experience is based on the theme "Play-date." Yes, ironic if you happen to be toting a tot. But Flutter isn't just for the kiddos…
It's an experience that allows everyone to let go of their inhibitions; paint their faces, dance freely in an infinity mirror like a kid (something you know we all wanted to do at the Broad), explore different sounds or meditate if you so choose. Using the restroom is even an experience here at Flutter. It can possibly get you to lose your fear of heights.
Flutter Experience is filled with unexpected moments and yes, apprehensions, starting with the first room. But, somehow by the time you get to the room in which touching the art IS ok, or the room where you can sit down and color, you seem to have let go of all fear of the past and sit with the memories of the present that are being created here.
Flutter is filled with 13 rooms of engaging and immersive art experiences. This is an exceptional gift to children, especially since they are always asked to stay within a certain proximity of the art when visiting major museums.
Flutter Experience prides themselves on the healing benefits of interacting with art. They have partnered with and are advised by Lady Gaga's Born This Way foundation on mental health and youth engagement issues. In fact, a portion of the proceeds from Flutter Experience go towards Born This Way Foundation, in helping to de-stigmatize mental health issues.
Now more than ever, is the time to support people doing good things. The Flutter Experience promises to be the most unusual play-date in town!
Helpful Tip: You are kindly asked to remove your shoes before entering the Flutter Experience, and are required to wear socks at all times. If you forget, they will provide cover ups for your feet, or you can purchase special Flutter socks for 5$/pair.
Be sure to READ all parking restrictions on La Brea Ave, and know that that there is ample neighborhood street parking available until 6pm!
---
DETAILS
---
(First timer? Scroll down to check out the rating system below.)
GO FOR

An immersive and healing art experience

SOCIAL SCENE

Homies, Well-Cultured, Multicultural

TODDLER RATING

Easily Forgiven

NEARBY

American Rag Cie, Cafe Medi, Pink's, Sycamore Kitchen
The Spotted Cloth
Rating System:
It's our goal to make exploring LA either with the kids or with grown ups as easy as possible. Click through the tabs above to check out our rating system.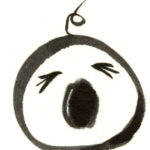 For those with little
runners & screamers:
Easily forgiven:
Here, you can forget the fact that it's your rambunctious child that's screaming and STILL enjoy most of your meal.
Not promoted, but you should take the chance:
If your toddler is at the stage when an iPad or some other colorful distraction can be used for an un-interrupted 20 minutes, then go for it.
Uh-uh, NO WAY, don't even think about it!:
I don't care how cute your toddler is. Pop your head in… turn around… walk away. PERIOD.
No contained area:
A place you cannot leave your toddler alone, not even for a second.
Enclosed, but space is tight:
If YOU can't fit between the tables then you know you couldn't catch your toddler if they tried – this isn't Norm's.
WHAT'S CLOSE
---
Click through the map below to find delicious places to eat and fun places to play nearby. (It's completely clickable – go nuts!)
SHARE YOUR THOUGHTS
---
Drop us a line to start the conversation.
HOLLER AT US
---
Summary
The Spotted Cloth
Review Date
Establishment
Rating