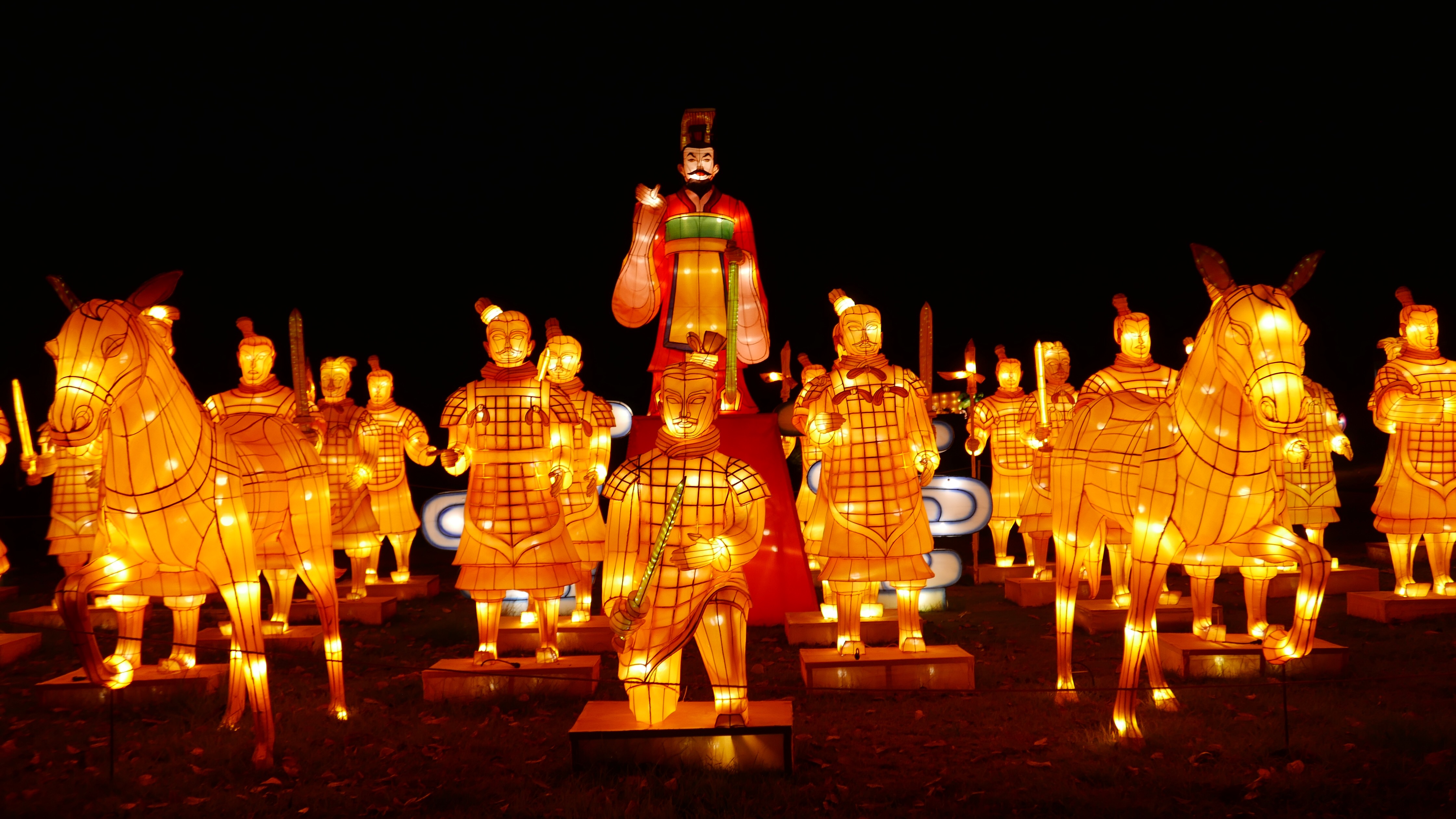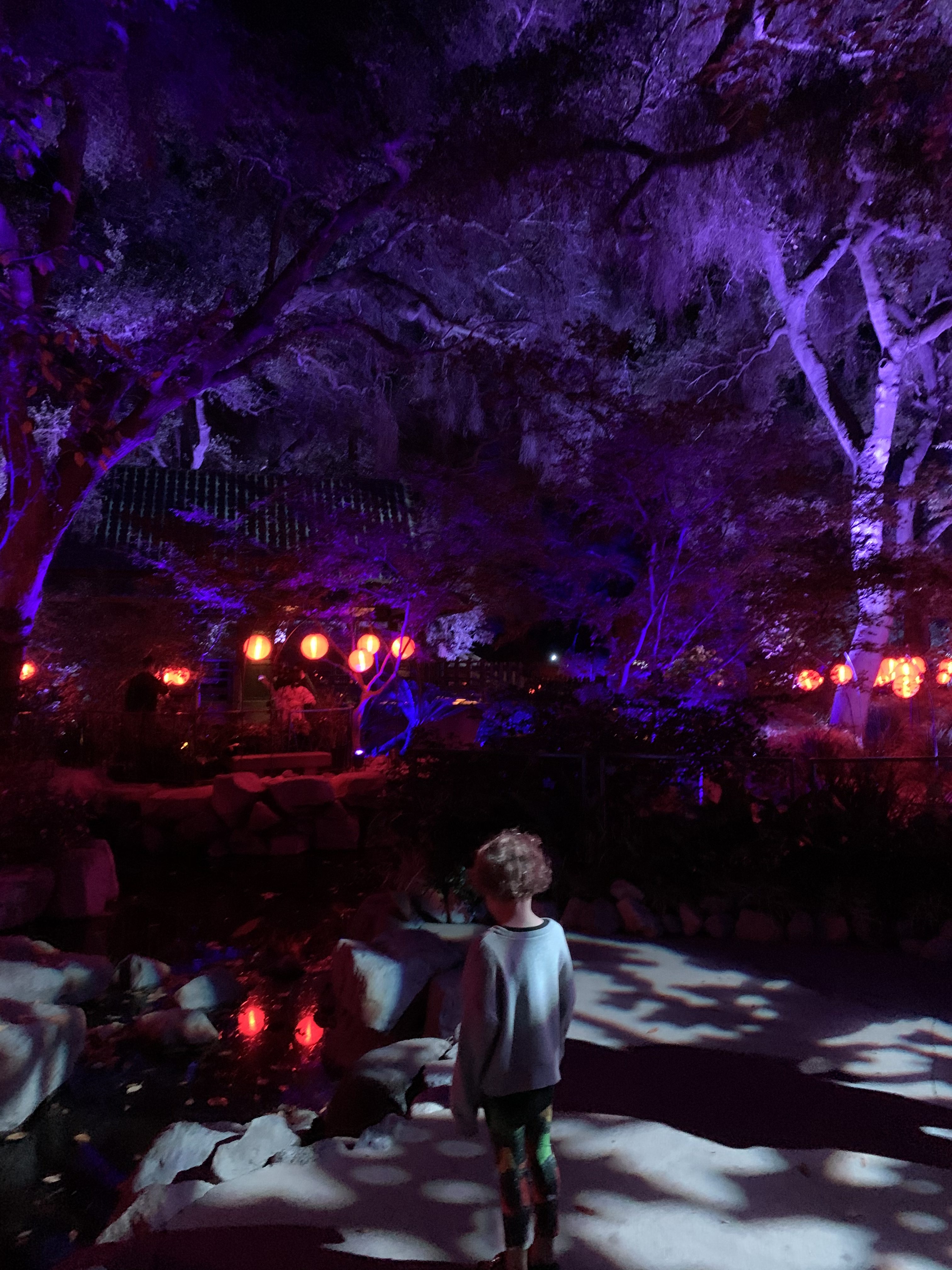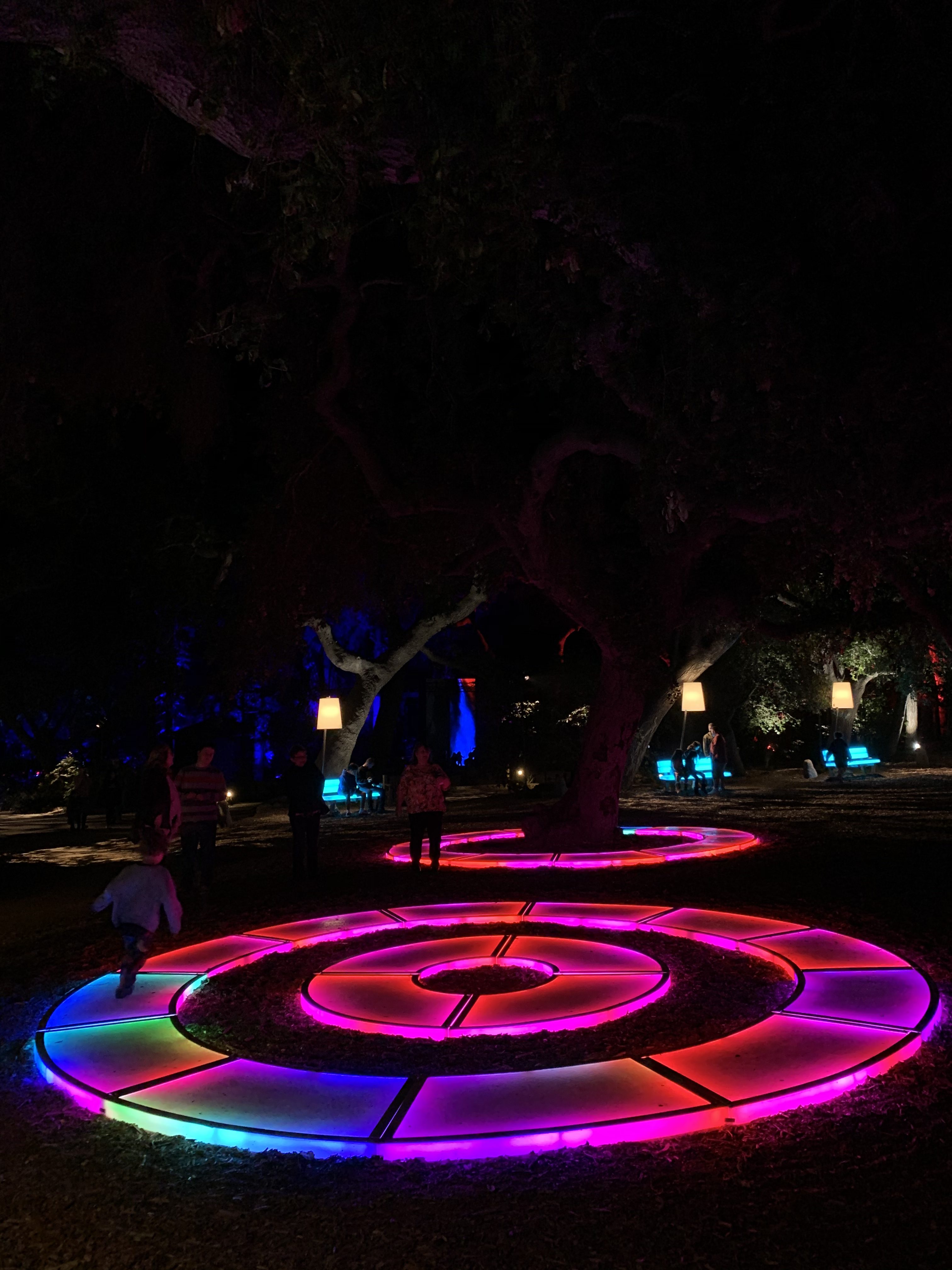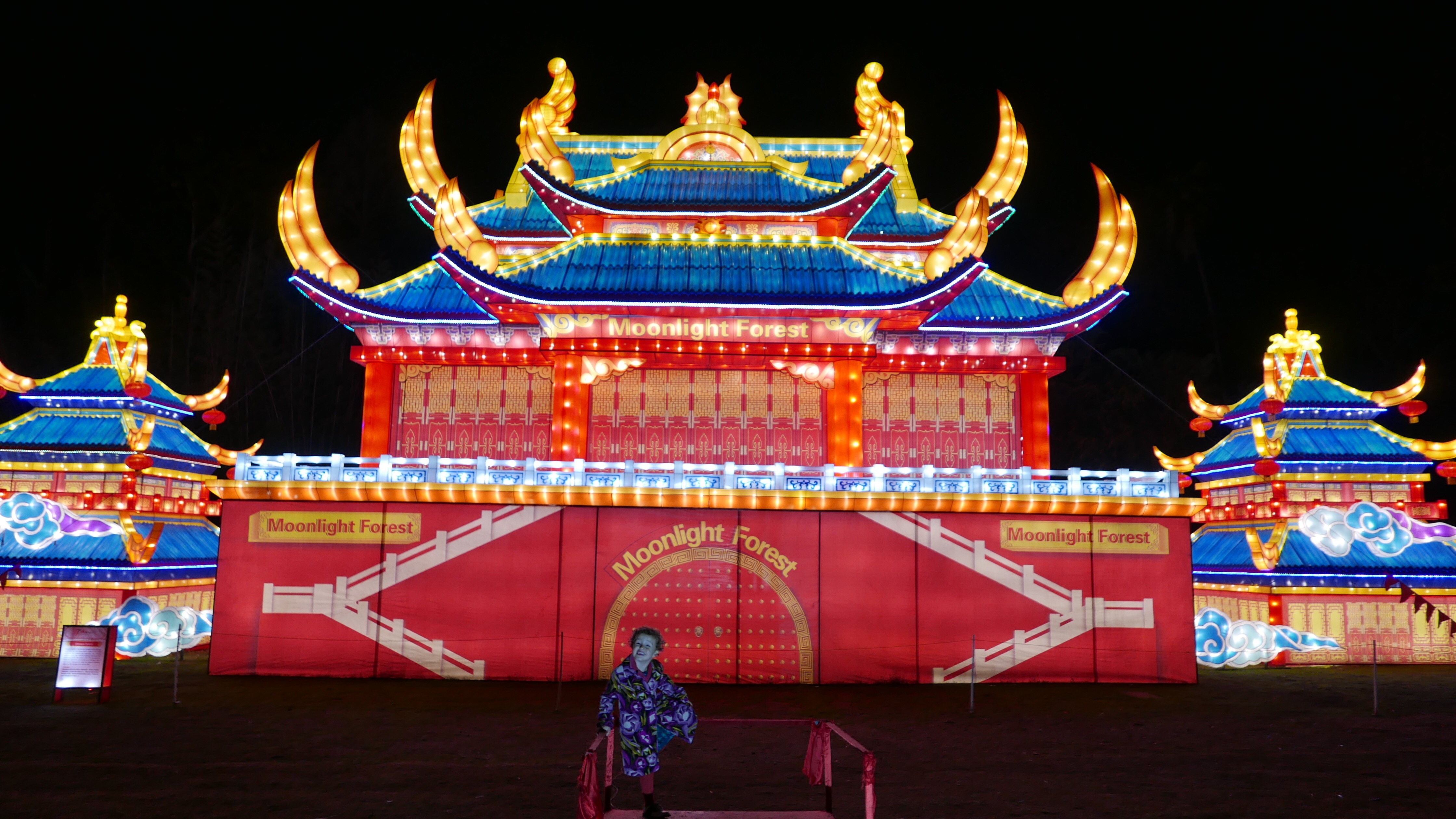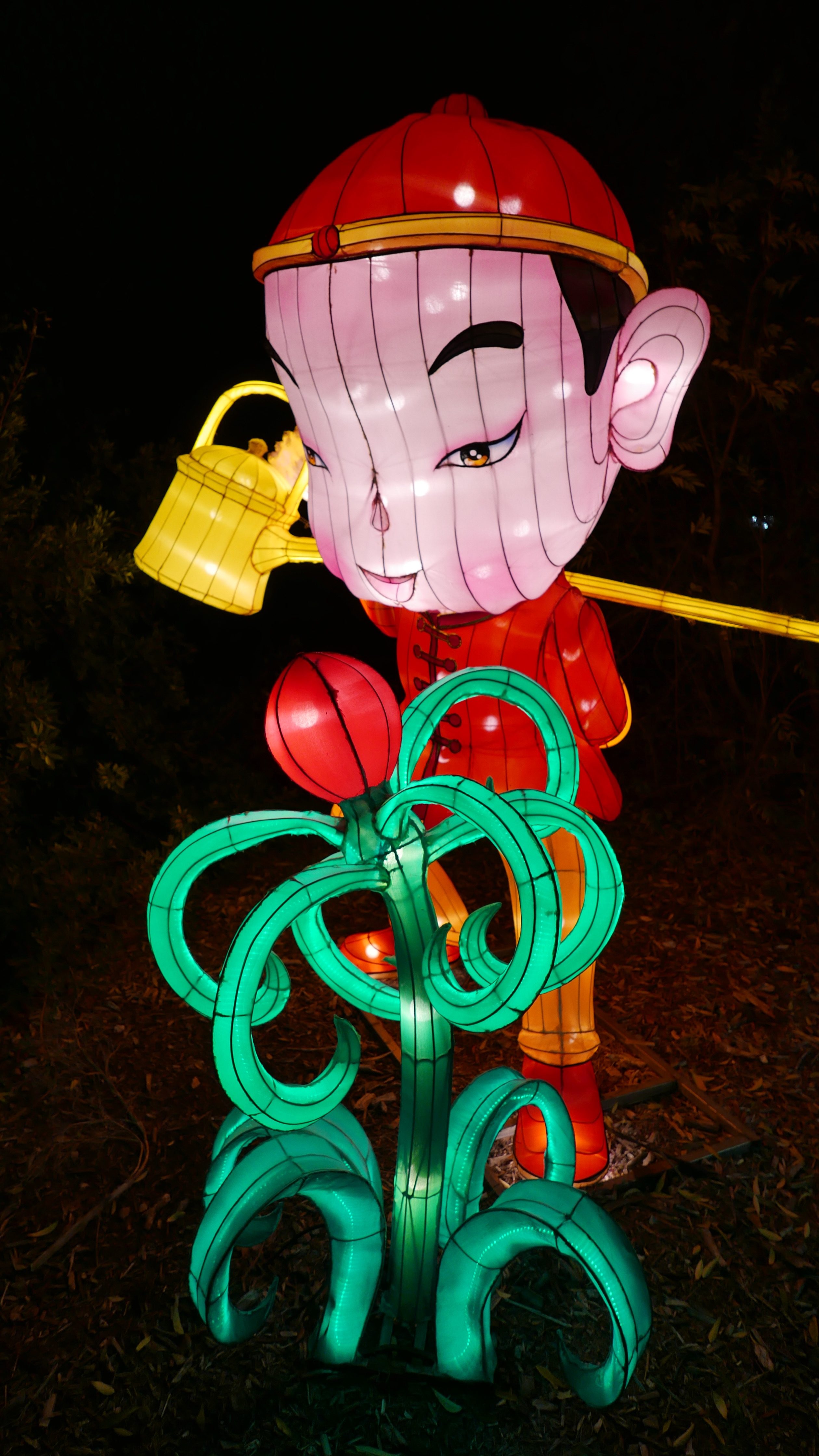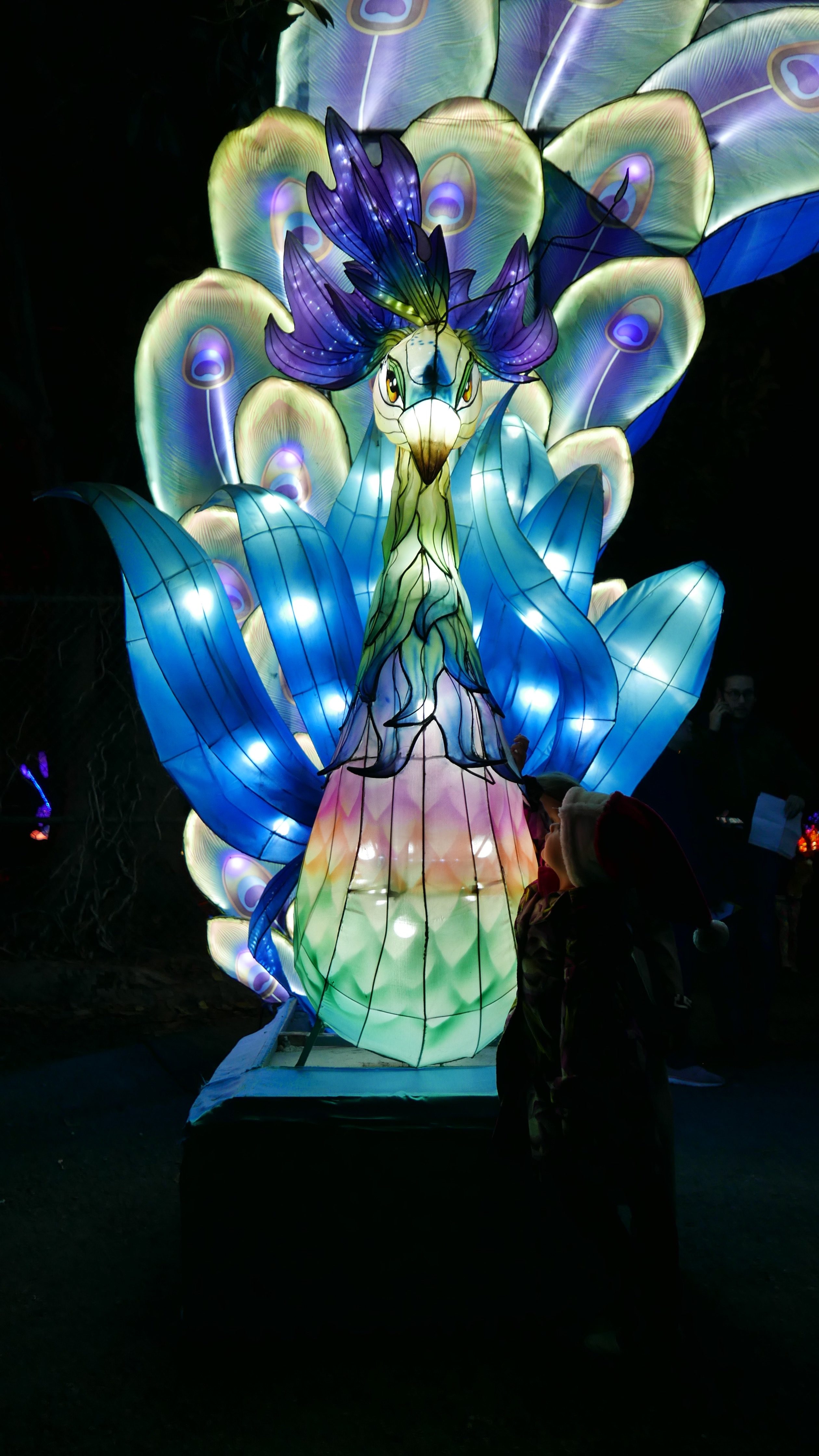 With a slew of holiday festivities to choose from…
---
Both the LA Arboretum and Descanso Gardens are fantastic places to get your fill of nature and to visit all year round. But something even more special happens at both places during the Holiday season. They get LIT!
The LA Arboretum hosts the Moonlight Festival while Descanso Gardens hosts the Enchanted Forest of Lights.
So how to choose?
LA Arboretum: Moonlight Festival

---
The Moonlight Festival at the LA Arboretum is a very visual experience. Skilled artisans from China come together to create Lantern Art. The lantern art is whimsical, colorful and playful. Kids will have a ball running through these vast well – lit fields. This year, they have added even MORE interactive installations!
Kids will LOVE the swings that change colors with every motion as well as the multi colored ground displays similar to the feeling you get stepping onto an oversized SIMON game. Toward the end of your experience, you can grab some winter goodies, hot chocolate and other sweet treats. In addition, depending on the day you go, there are several food trucks available. The Peacock Café on the ground of the LA Arboretum is also open for a sit down dining experience, with a special menu. At the LA Arboretum, the display of lanterns are situated along paved paths, and not immersed in the garden area itself. This is a bonus if you need to bring a stroller.
Descanso Gardens: Enchanted Forest of Lights

---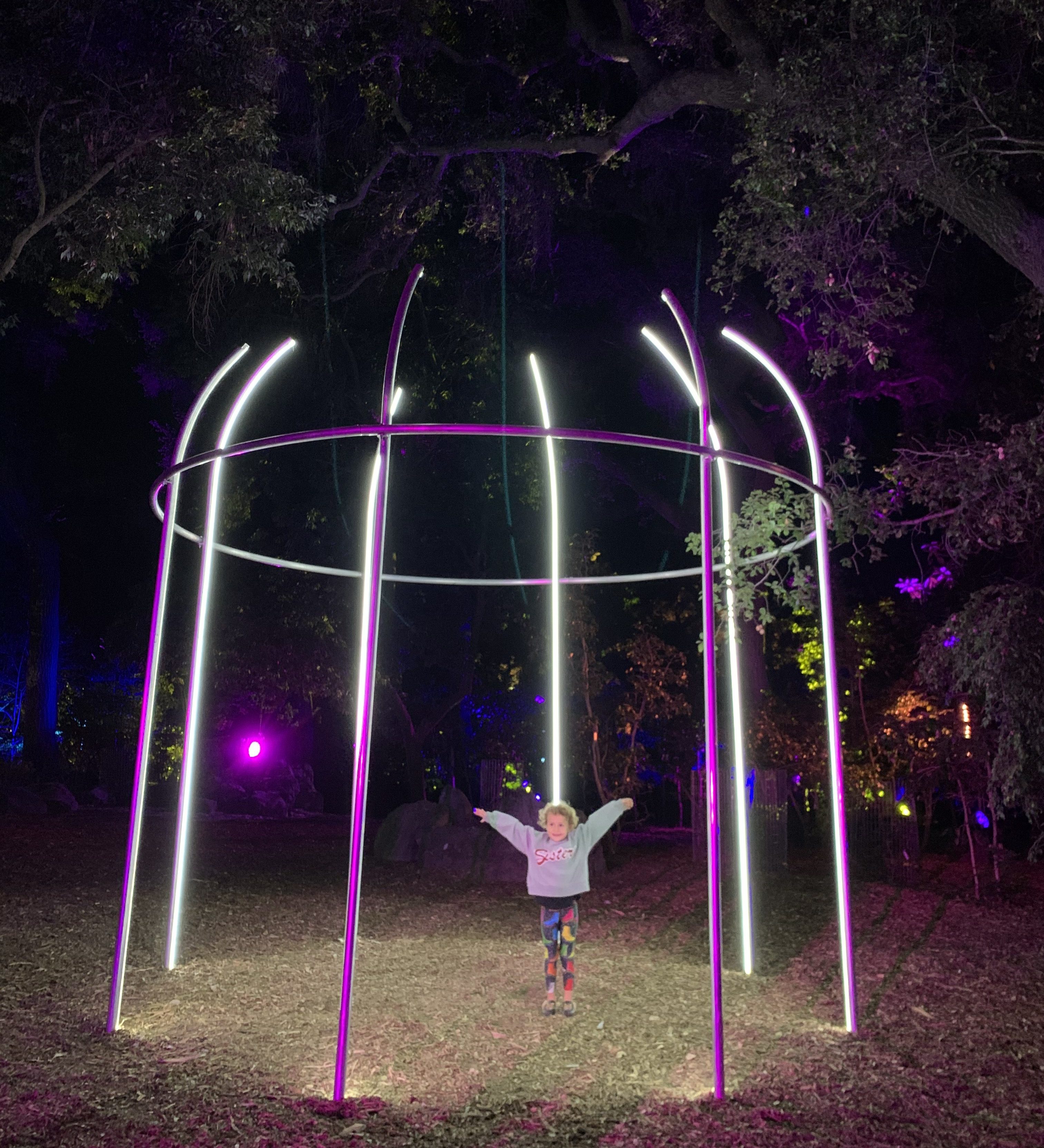 The Descanso Gardens Enchanted Forest of Lights is a completely different experience than the LA Arboretum's Moonlight Festival. Here at Descanso Gardens, large scale lights actually illuminate the forest itself. The experience here is like taking a nature walk through the woods.
Envision looking up at centuries old Live Oak trees, with their large trunks and canopies completely illuminated. Through the large canopy of leaves, you can see the dark skies, smell the crisp cool air and still admire the beauty of nature from every vantage vantage. ON top of this, there are machines that create nature sounds all around. It is truly wonderful.
And the lights only enhance the experience of walking a mile through what would ordinarily be a pitch dark forest. There are several areas in which kids can run and play as well.
Descanso Gardens also has a couple of lighted paths similar to a SIMON game that kids will get a kick out of. In addition, they have a field of lit tulips, illuminating at different times. Conveniently, hot chocolate and cocktail booths are all around these lit areas. The Maple restaurant at Descanso Gardens stays open during the Enchanted Forest of Light festival, should you want a sit down meal.
---
Click Here To
Get More Info
---
Really, you can't go wrong with either experience. If you can't swing both, hope this helps you to choose. Enjoy!